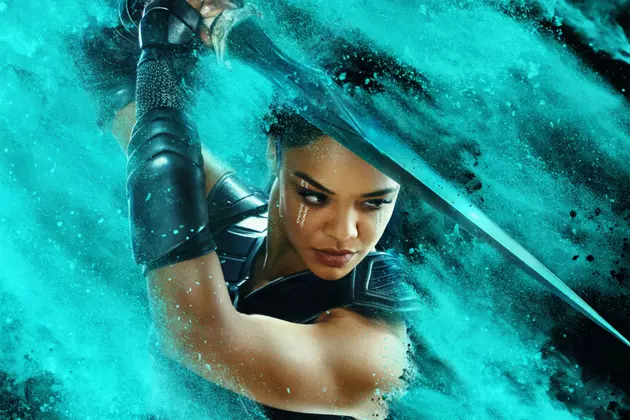 'Thor: Ragnarok' Debuts Eight Awesome New Character Posters
Marvel
Thor: Ragnarok looks truly rad. The trailers for Taika Waititi's upcoming sequel tease a film that's supremely funny and wildly colorful and really, really cool; it's like watching a trailer for the movie version of the smiley face with sunglasses emoji, or a movie called "Rad Dudes With Bad Attitudes." Marvel's promotional materials for Ragnarok are definitely in keeping with that particular aesthetic, like this series of eight new, neon-colored character posters — even Jeff Friggin' Goldblum and Anthony Hopkins get their own posters.
Waititi's aesthetic for Ragnarok is all attitude — like the side of a surfer van in the '80s painted with neon heavy metal logos. Unlike the typically redundant (and eventually exhausting) marketing for other blockbusters, each new image, trailer and sneak peek from Thor: Ragnarok feels fun and exciting. That brings us to these new posters featuring eight of the film's main characters, all splashed with neon:
The Grandmaster (Jeff Goldblum)
And here's the official synopsis:
Imprisoned on the other side of the universe, the mighty Thor finds himself in a deadly gladiatorial contest that pits him against the Hulk, his former ally and fellow Avenger. Thor's quest for survival leads him in a race against time to prevent the all-powerful Hela from destroying his home world and the Asgardian civilization.
Thor: Ragnarok hits theaters on November 3.