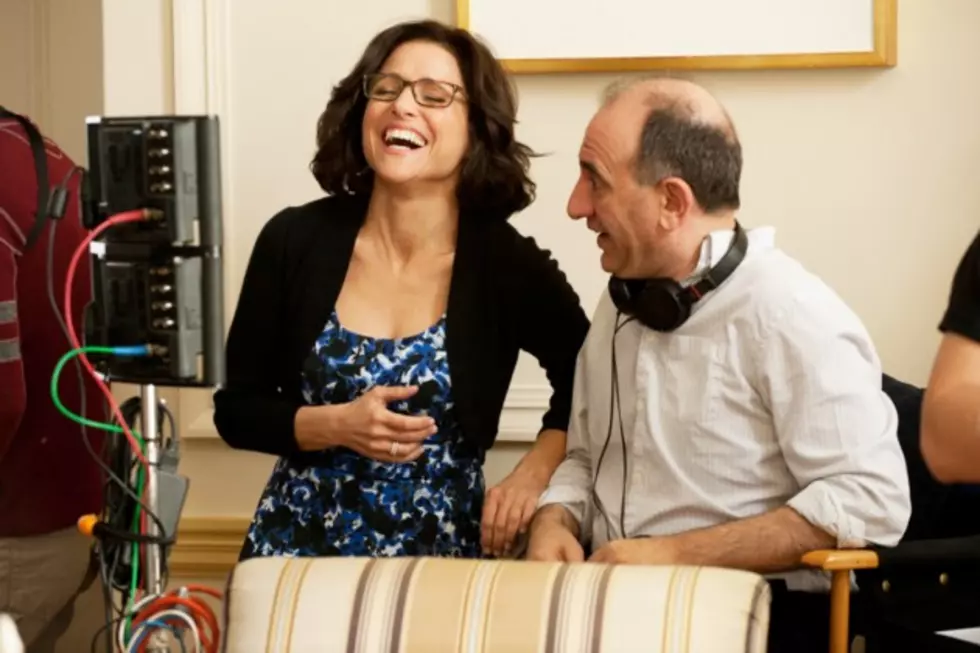 'Veep' Creator Armando Iannucci Leaving Before Season 5
HBO
Julia Louis-Dreyfus should be celebrating this weekend, as Veep Season 4 launches Selina Meyer to the highest office of the White House, but HBO may have pulled the festivity's plug. Series creator and showrunner Armando Iannucci will resign his Veep office in advance of Season 5, while the network has already found a replacement.
According to The Hollywood Reporter, Iannucci will leave the series to return to his family abroad, leaving Curb Your Enthusiasm alum David Mandel to run the show in his stead. Veep hasn't yet received a formal fifth season order from the network, but brings in enough awards and accolades to consider Season 5 a lock for 2016.
Said the network of Iannucci's departure:
We have had conversations with Armando for some time about the challenges of maintaining his family life in London and producing a show in the states. Armando is not replaceable but we are confident that Veep will continue to be produced at the highest levels with new showrunner David Mandel. David has worked with HBO for many years as executive producer, writer and director for Curb Your Enthusiasm.
In addition to the return of Diedrich Bader's Bill Ericsson, Veep Season 4 will also introduce House veteran Hugh Laurie into the cast. We've included the first clips from Sunday's premiere below, but will Veep Season 5 live up to the same presidential standard without Armando Iannucci at the desk?