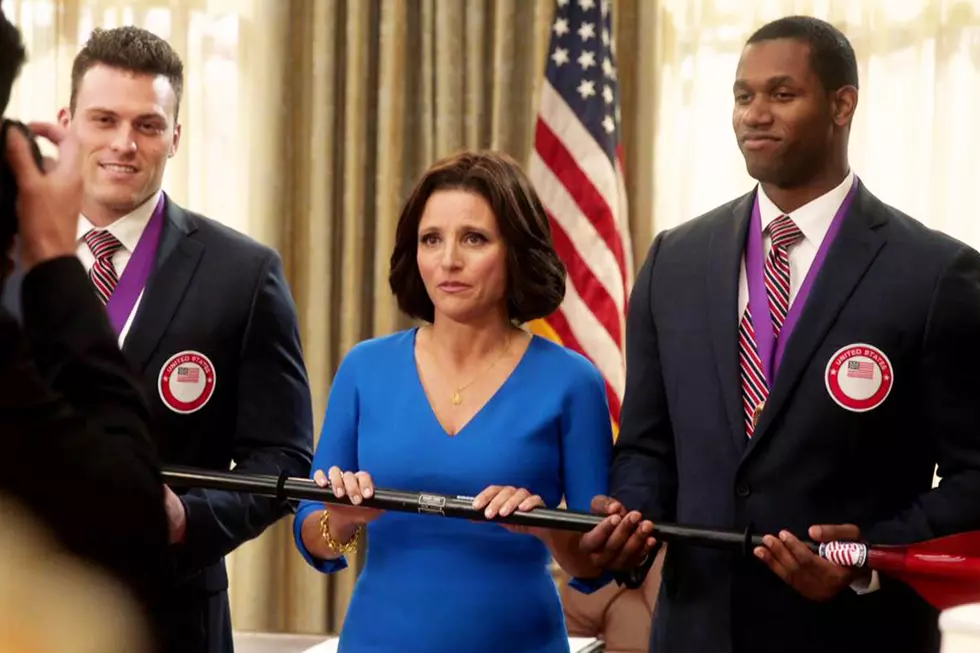 'Veep' Season 5 Trailer Puts America Into a New Great Depression
HBO
April 24 still feels a ways away, and where Game of Thrones Season 6 and Silicon Valley Season 3 have already clued us into new trailers, Selina Meyer at last follows suit for Veep Season 5. The HBO political comedy brings twice the vice and barely any of the President in a first look at the 2016 run.
Our first official look at the Veep Season 5 trailer sees the multiple Emmy-winning comedy headed downhill into an economic meltdown severe enough to bear the label "Black Wednesday." Adding to that is a tied election, hackers infiltrating the White House, and a number of potential bank bailouts.
In addition to returning House alum Hugh Laurie, the new season features among its guest cast Peter MacNicol, and Mad Men alum John Slattery as a Wall Street bigwig and Selina's new sexy-times friend.
Veep Season 5 will premiere on April 24 at 10:30, so check out the trailer again above, and stay tuned for the latest.