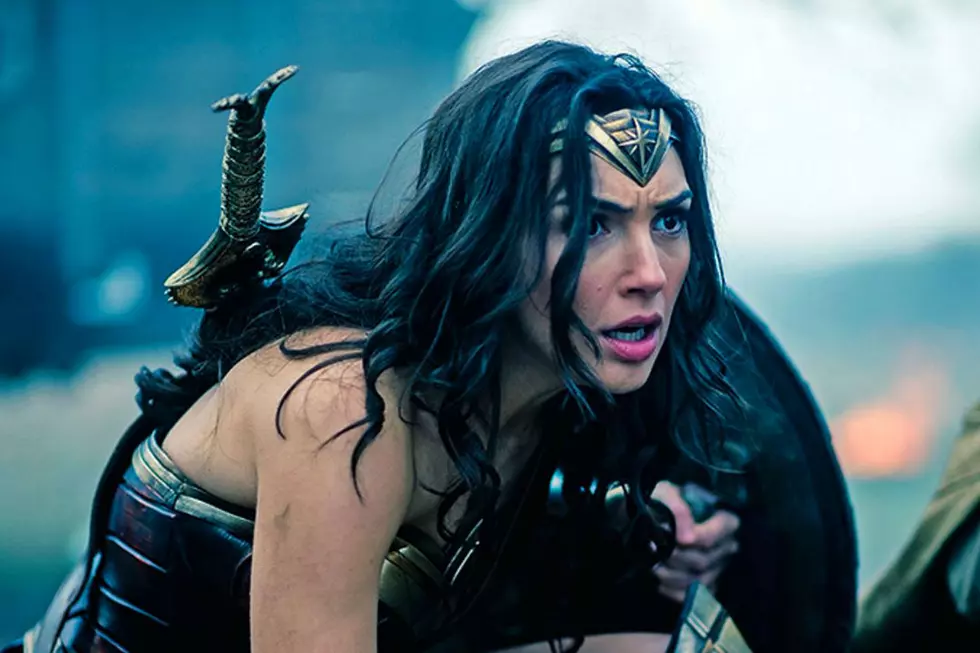 'Wonder Woman' Shows Off That Sparkly Truth Lasso in Action-Packed New Photos
Empire / Warner Bros.
It wouldn't be a superhero movie without a glowy weapon of some sort. Wonder Woman has a sword and a shield, but her coolest weapon is her lasso of truth, which makes whomever is stuck in it unable to lie — and also acts as a pretty useful fighting tool on its own. World War I soldiers probably aren't going to expect to get roped by a screaming Amazon during battle.
Plus, Gadot herself shared a brand new poster:
If the movie is even half as gorgeous as the promotional art and posters have been, it's off to a great start. And apparently everyone had a pretty great time behind the scenes as well — Robin Wright told Empire that training for Wonder Woman got her into "the best shape of my like at 50 years of age." Director Patty Jenkins also described the surreal feeling of working amongst a group of battle-ready ladies in what she called an "Amazonian boot camp."
It was a riot. We had 80 incredible women, all living in one Italian summer camp, from supermodels to the best female boxer in the world. It was rangy women just stalking around with their badass moves in droves, all becoming best friends and all super-intrigued by one another.
We absolutely cannot wait for this. Wonder Woman hits theaters June 2.