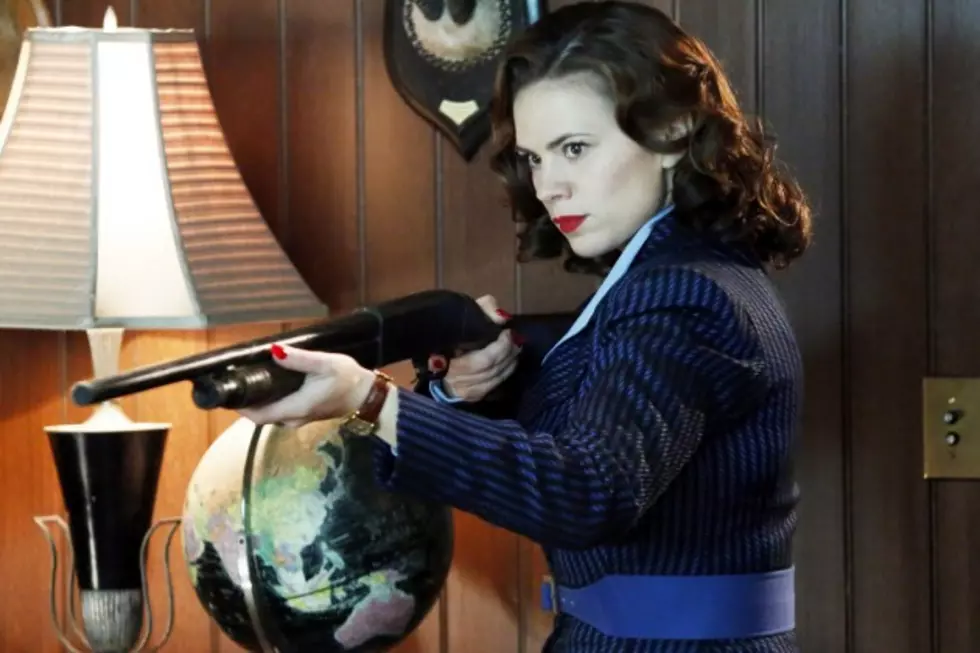 'Agent Carter' Season 2 Gets Expanded Order, Says Hayley Atwell
Marvel / ABC
Where the inaugural Agent Carter season garnered praise for its tightly-plotted eight-episode structure, the second act of Cap's best gal will apparently be upgraded to a meatier ten. Atwell herself revealed the change during a recent appearance at Houston's Comicpalooza, saying:
The show runners really want to move it forward, so it's going to be set in LA and with 10 episodes it's going to be a very glamorous, dark world of 1940s Los Angeles.
Atwell also spoke to Peggy's new mindset out in L.A., which leaves behind a bit of the post-Cap identity crisis we saw in the first year:
What was very exciting is, in a second season she's grieved over Steve and she's now about to embark on a new adventure in her life. So she's in a much better place, so in terms of where she is it's going to be a lot lighter for her, there's going to be more humor to her and more warmth. She's not struggling so much with her identity.
So reads the full synopsis of Agent Carter's next mission:
Dedicated to the fight against new atomic age threats in the wake of World War II, Peggy must now journey from New York City to Los Angeles for her most dangerous assignment yet. But even as she discovers new friends, a new home – and perhaps even a new love – she's about to find out that the bright lights of the post-war Hollywood mask a more sinister threat to everyone she is sworn to protect.
ABC has an eye for Agent Carter Season 2 to debut in between Agents of S.H.I.E.L.D. halves once more, but will an expanded 10-episode run affect either's scheduling? What might the extra time allow Agent Carter Season 2 to explore?
Check Out 100 TV Facts You May Not Know!