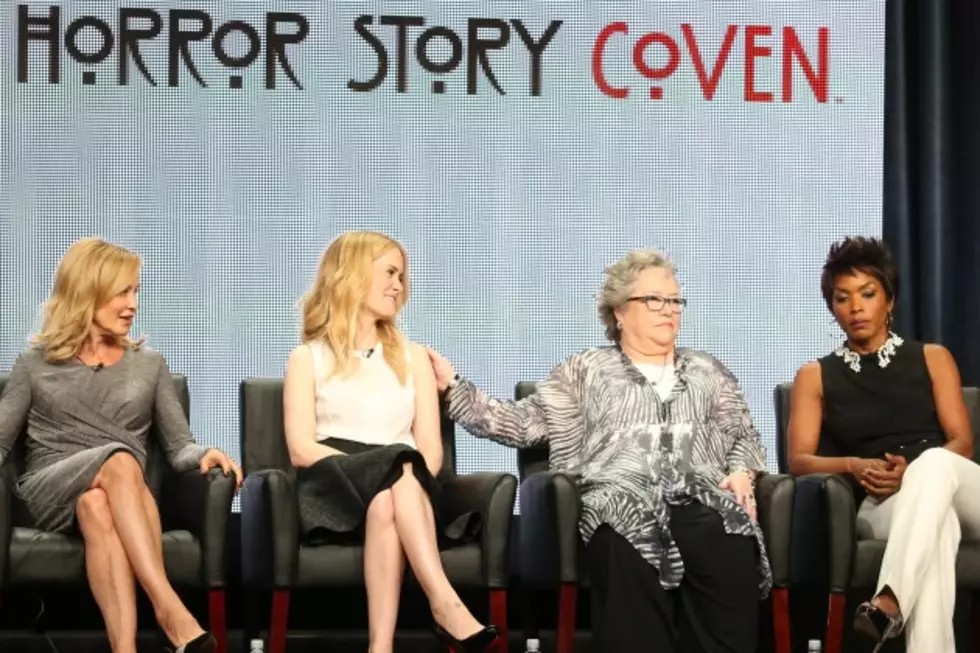 'American Horror Story: Coven' Ryan Murphy Offers Even More Details, Witches Vs. Voodoo!
Frederick M. Brown, Getty Images
On the back of Vulture, Murphy offered up a tantalizing tidbit about the main conflict of the FX horror-drama's third cycle, namely that witches won't provide the only supernatural spookiness to pervade the narrative. In particular, magic practitioners would find themselves divided among several groups, and several time periods of the resulting fallout.
"The witches of Salem, the smart ones, got out very early and they were none of the ones who were burned," Murphy explained on a recent Emmy panel. "They all gravitated toward New Orleans, where they now live, and every generation has a great witch who has the most powers of them all, and that's called the Supreme. Ms. Jessica Lange is the Supreme. [Witches vs Voodoo] has been a centuries-long feud and it's up to Jessica Lange and Angela Bassett to mend the fence."
Beyond the story particulars, Murphy explained that 'Coven's lighter tone would still incorporate an underlying theme of persecution, as "The witches are really sort of a great allegory and metaphor for any minority group that has been persecuted and has had to go underground and, finally, is like, 'You know what? Dammit, no. We're fighting back,' so that's what they do."
In addition to revealing that franchise vet Frances Conroy would play Jessica Lange's high school rival, Ryan Murphy's third season will divide between both present and 1830s New Orleans. 'American Horror Story: Coven' will also welcome newcomers Kathy Bates, Emma Roberts, Angela Bassett, Patti LuPone and Gabourey Sidibe, along with returning franchise regulars Jessica Lange, Denis O'Hare, Alexandra Breckinridge, Lily Rabe, Taissa Farmiga, Sarah Paulson and Evan Peters.
Well, what say you? Do you think the lighter witchy tone of 'American Horror Story' season 3 will offer any improvement upon 'Asylum?' What do you hope to see when the new season debuts this October?