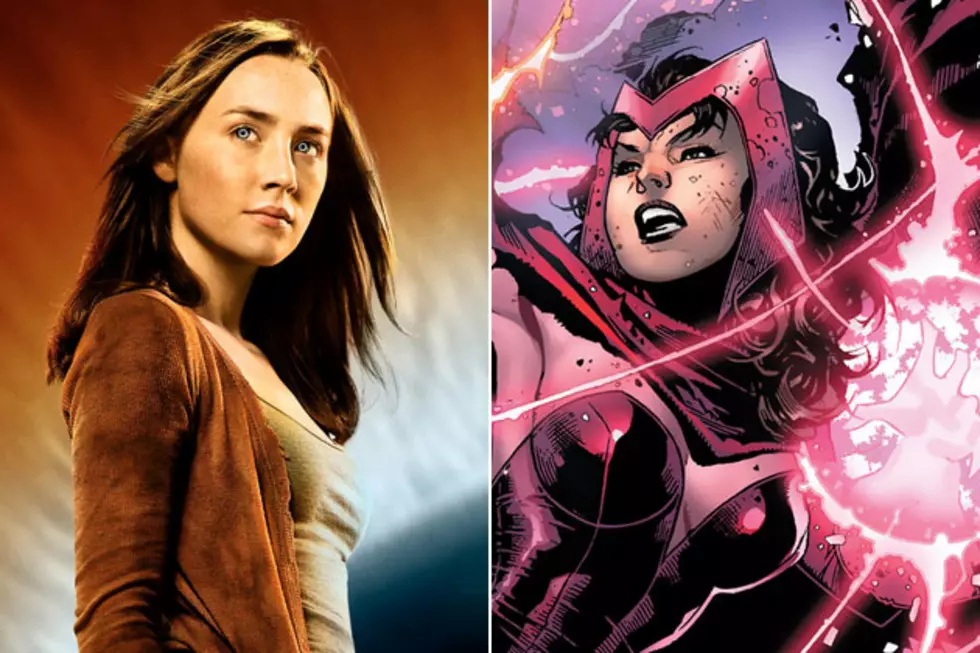 Saoirse Ronan on Playing Scarlet Witch in 'The Avengers 2′
Open Road Films/Marvel
After she became an alien-possessed human in 'The Host' and a teen vampire in 'Byzantium,' will Saoirse Ronan end up next transforming into a witch? More specifically, Scarlet Witch in Joss Whedon's 'The Avengers 2'? The director recently confirmed that this classic comic book character and her brother, Quicksilver, are currently set to appear in the sequel to Marvel's superhero team blockbuster, and the actress the studio is reportedly using as a template for Scarlet Witch has come forward to address the chatter.
In case you missed it, a report arose that Ronan is the "prototype" for Joss Whedon's version of the Scarlet Witch, who is described as a European in her late teens/early 20s. The folks over at The Mary Sue caught up with the rising starlet to see what she thought and if she had any interest in tackling the role. Well, Ronan said:
I would. Yeah, of course I would. I love Joss and I love those films, and I love his handle on them and how he portrayed these kinds of superheroes. I think it's very different from what anyone else has done. So yeah, I'd love to be in it.
With Ronan onboard if Team Whedon extends an offer her way in the future, it seems like only a matter of time before she actually joins the Avengers. Not to mention she's an already-established big name through her run in 'The Host' and she'll continue picking up steam with a lead in Wes Anderson's 'The Grand Budapest Hotel.' However, it'll probably be some time before any official word gets out as Whedon is currently still at work on the script and production doesn't even kick off in its UK location until early next year.
In the meantime, what'd you think? Is Saoirse Ronan an ideal fit for Scarlet Witch? And what about her brother Pietro "Quicksilver" Maximoff? Sound off in the comments.