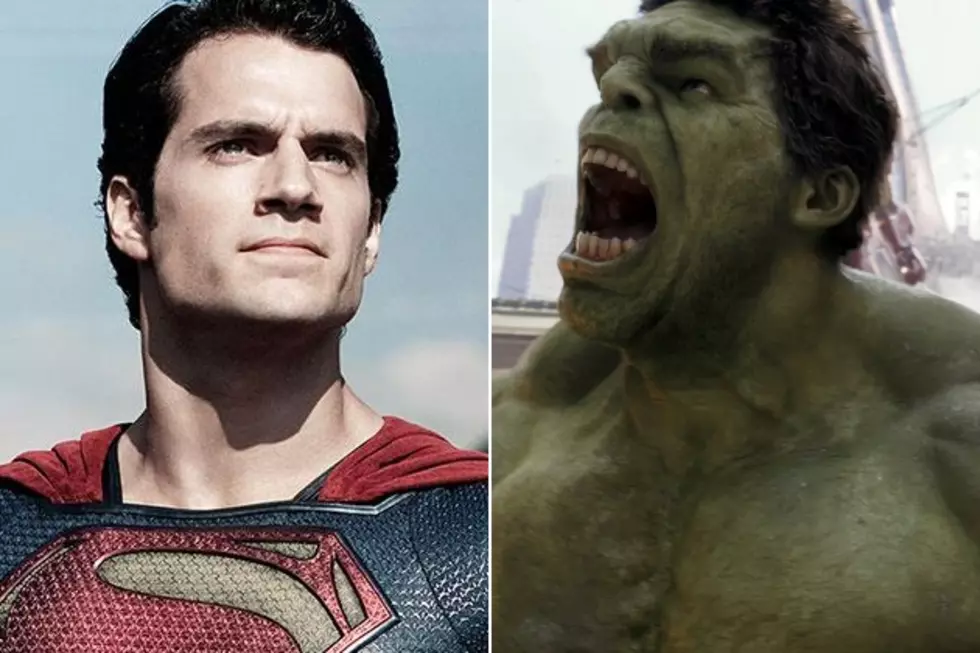 Fight! Fight! Marvel Refuses to Back Down After 'Batman vs. Superman' Claims the Same 2016 Release Date
Warner Brothers, Marvel
'Batman vs. Superman' was originally dated for the summer of 2015, but as the script hasn't been finished yet, Warner Brothers pushed the film to May 6, 2016. That date was initially called by Marvel, and it seems they're not going to back down, meaning we're going to get an old fashion comic book rumble.
This news comes from Slashfilm, who just attended the 'Captain America: The Winter Soldier' junket, and they spoke to producer and Marvel mastermind Kevin Feige. Though Feige is notoriously tight-lipped about upcoming projects (that said, 'The Winter Soldier' hints at a "Phase Three" title), he stated the company has no plans to back off that May 2016 weekend: "We're certainly keeping the date there and we'll announce what that movie is, I assume, in the next few months."
Marvel has been steady in their world-building, with "Phase One" leading to the release of 'The Avengers' (the third highest grossing film of all time) and are now in the midst of "Phase Two," which has shown that they've learned from their mistakes, and (arguably) the films are getting better and better. In comparison, Warner Brothers and DC are -- by all accounts -- hoping to use the Superman sequel as their bridgepoint into a 'Justice League' film as they have only one up-and-running DC film franchise, and may yet decide to make the 'Man of Steel' follow-up a 'Justice League: Origins'-type movie.
Warner Brothers and DC have a huge title in the 'Batman/Superman/a little bit Wonder Woman' movie and it should have a killer box office draw, so it's on Marvel to figure out how they want to compete. Currently the only upcoming Marvel title that's been confirmed is 'Captain America 3,' but they also have amassed a great deal of fan loyalty that could bring audiences to less well known title like 'Doctor Strange' (something they'll test a little later this year with 'Guardians of the Galaxy'). But would they want to put 'Strange' against DC's Behemoth? Or would they be willing to throw money at Robert Downey Jr. for an 'Iron Man 4' to make it a real competition? If both studios stick to their guns, it could either get ugly, or show that films in direct competition can open the same weekend.