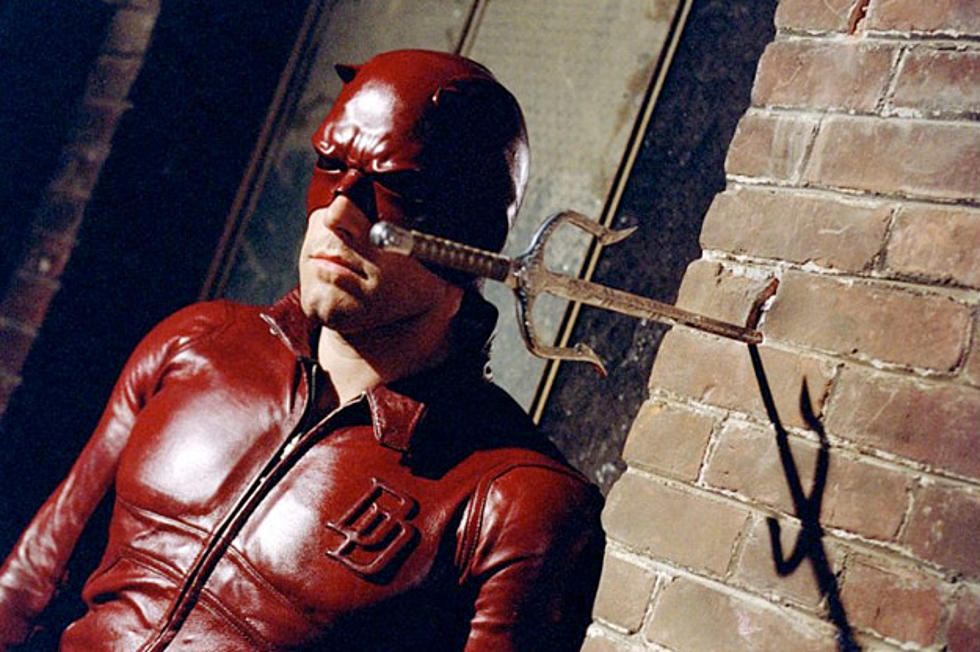 Even Ben Affleck Hates 'Daredevil,' Says His 2003 Was 'Horrible'
It's nothing short of remarkable how Ben Affleck has turned his career around. Once thought of as a joke, the actor-turned-director is back at top form and could very well wind up seeing his latest film, 'Argo,' nominated for Best Picture. But if this is Affleck's career high, it wasn't that long ago that he had hit his career low.
Affleck was asked to reflect back on 2003, a time in his life when he was considered "thoughtless" by the public. The actor says he was miserable, starting very early on when 'Daredevil' was released early that February. Affleck tells Details magazine that 'Daredevil' was a movie he "didn't [like] at all."
It would only get worse for Affleck that year. 'Gigli' came out and become known as one of the worst movies of all-time, he started dating Jennifer Lopez and was all over the tabloids. Affleck calls it "horrible" time in his life and the 'Daredevil'/'Gigli'/J.Lo. thing made him want to quit acting altogether.
I just said, 'I don't want to do it anymore. This is horrible. I don't want to be in this spotlight, this glare, in this way. It's tawdry, it's ugly, it's oppressive, and it's inane. So I'm going to try to get away...'
Affleck didn't exactly do himself any favors releasing 'Jersey Girl' and 'Surviving Christmas' - perhaps two of his worst movies - in 2004, but after a few minor roles in 2006, took three years off from acting before returning to focus on being a director (he has said he will only direct movies that he also stars in and vice versa).
The one takeaway for Affleck on the 'Daredevil' front? He met his wife Jennifer Garner on that film and they now have three children together. So it wasn't all bad.