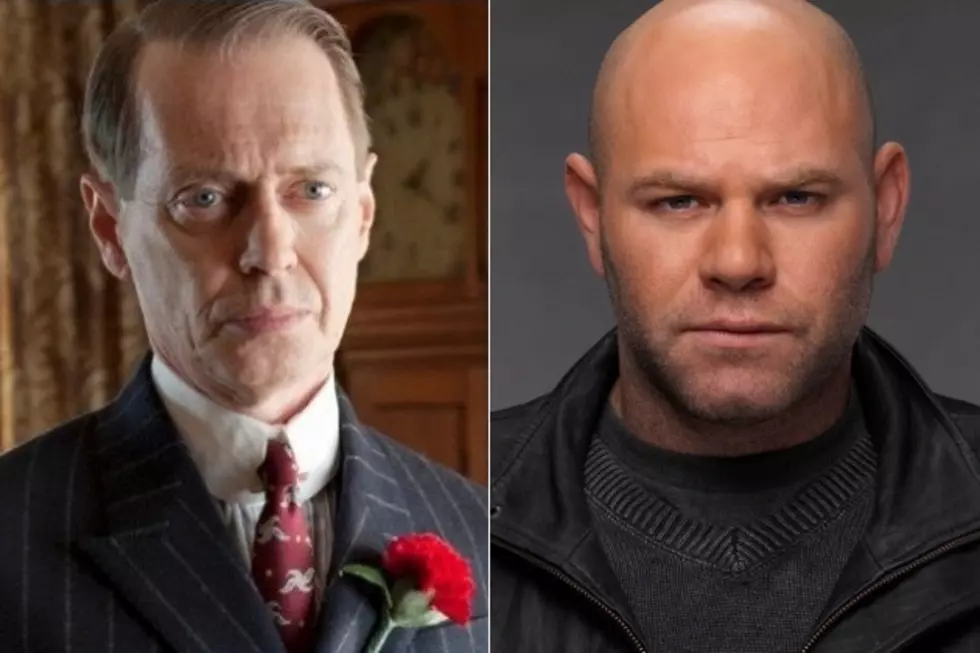 'Boardwalk Empire' Season 4 Casts 'The Wire's Domenick Lombardozzi As…
HBO / A&E
It's been a good long while since we've heard anything from 'Boardwalk Empire, especially after season 3 finale "Margate Sands" put such an effective cap in the stories of lead characters Nucky Thompson (Steve Buscemi), Margaret Thompson (Kelly MacDonald) and fan-favorite Richard Harrow (Jack Huston). Now, casting has begun as 'Boardwalk Empire' season 4 inches toward its fall premiere, recruiting 'The Wire' star and all-around HBO vet Domenic Lombardozzi for a recurring historical role, but who will he play? Learn the first major 'Boardwalk Empire' season 4 casting inside!
'Boardwalk Empire' has always maintained strong themes of brotherhood, and that doesn't seem to be changing as the acclaimed HBO period drama begins gearing up for its fourth season in fall 2013. Deadline is reporting that the Steve Buscemi drama has tapped 'The Wire' star Domenick Lombardozzi for a recurring role, portraying that of Chicago mobster Ralph Capone, older brother to Al Capone (Stephen Graham).
The casting certainly makes sense, as series creator and show-runner Terence Winter told reporters that 'Boardwalk Empire' season 4 would see a bit of a time jump into 1924, often seen as the year gangsters like Lucky Luciano and Al Capone truly came into their own. Lombardozzi in particular has a strong history with HBO, taking guest turns in such series as 'Bored to Death,' 'Entourage,' and 'Oz' in addition to his 'Wire' role of Thomas "Herc" Hauk. Most recently, Lombardozzi led the now-cancelled A&E drama 'Breakout Kings.'
Winter also previously confirmed of 'Boardwalk Empire' season 4 that actors Gretchen Mol (Gillian Darmody) and Kelly MacDonald would indeed return, despite their ambiguous presences at the end of season 3, while Michael Shannon (Nelson Van Alden) would have a stronger presence as a member of Al Capone's crew.
What say you? Are you looking forward to 'Boardwalk Empire' season 4's HBO debut? What do you hope to see from the next outing of the Prohibition gangster drama?