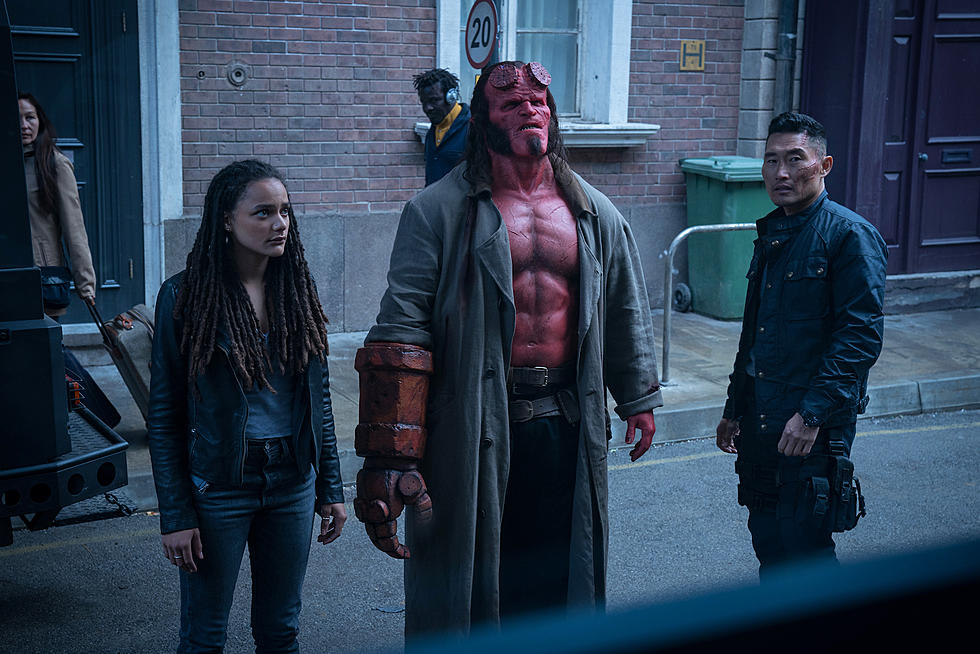 David Harbour Says Comparisons to Marvel Are Partly to Blame For Hellboy's Failure
Lionsgate
So far, 2019's Hellboy reboot has grossed $21.9 million in U.S. theaters. That's less in about six weeks than the original Hellboy movie from 2004 made in just its opening weekend ($23.1 million). It's also one of the most poorly reviewed movies of the year, with a Rotten Tomatoes rating of just 16 percent. (Both of the earlier Hellboy movies have scores in the 80s.)
My review is among those on Rotten Tomatoes; I thought the new Hellboy was a complete mess and a serious disappointment. But in an interview with Digital Spy, the film's star, David Harbour, says that despite the movie's "major problems," he believes there are larger forces at work in the movie's poor reception, namely the influence of Marvel and its movies on the larger world of superhero films. He told Digital Spy:
The problem that I have with comic book movies nowadays is that I think, and it's a result of the power of Marvel stuff, it's like chocolate, it's a flavor. So everybody goes chocolate is delicious and these guys make the best chocolate. So as you judge the movies, it's like, 'Well it's not as chocolatey as this, this does not taste like chocolate at all.' And I sort of want a world where there's more flavors than just comparisons to chocolate. So in that way when Hellboy is viewed on the chocolate spectrum, it does very poorly.
As for the "major problems" the movie did have, Harbour claimed that "there's so many voices that go into these things and they're not always going to work out" and despite his best efforts he was "not in control" of many aspects of the movie — i.e. the crappy ones.
Harbour did make a good Hellboy himself. He doesn't have anything to be ashamed about as far as his performance is concerned. (I said as much in my review of the film.) The problems around him had nothing to do with Marvel, though, and everything to do with Hellboy — and the two previous Hellboys by Guillermo del Toro, which were so much more visually imaginative and smartly written. If the rumors are true, and Harbour will have a role in Marvel's upcoming Black Widow, I can't wait to hear how he talks about Marvel at the press junket for that movie.
Gallery — Great Movies That Became Terrible Franchises: