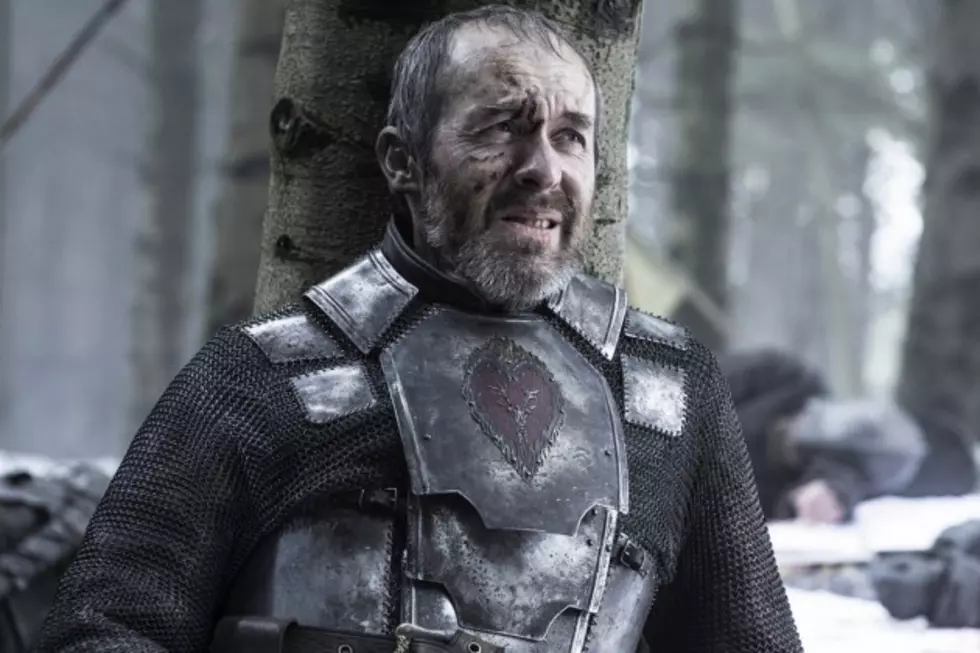 'Game of Thrones' George R.R. Martin Comments on Stannis' Fate, Will Undoubtedly Regret It
HBO
Like the proverbial football plucked eternally from kicking range, Game of Thrones author George R.R. Martin has oft-attempted to comment on the HBO adaptation of his work, only to find the internet widely exaggerating or misconstruing his words. That responsibility is ours today, as Martin comments on the fate of Stannis Baratheon, both on TV and the written page.
As per usual, it all started on Martin's personal blog, following a fan inquiry into the status of Stannis, last seen in an HBO cutaway of Brienne cutting away at him, and rumored dead in the books as well. Martin provided an answer on the literary side at least, offering "In my books? Alive, beyond a doubt":
Naturally, the response sparked a rash of speculation across the internet, ostensibly suggesting that Martin's answer could also pertain to the HBO character, of whom we never explicitly saw a corpse. Director David Nutter himself specified at Comic-Con that "From the very beginning, and [through] the script process, that was the intent - he's dead," but since when do we take HBO responses at face value?
Of course, Stannis wouldn't be the first Game of Thrones character to meet an earlier end then their literary counterpart, and even the character's book future seems somewhat unclear, given the parallel timelines of Martin's recent novels. No doubt the beleaguered author will eventually follow up on the current fervor as well, clarifying the separation of book and show once more.
In the meantime, Game of Thrones Season 6 will premiere in 2016, with or without Stannis among the many rumored returns.