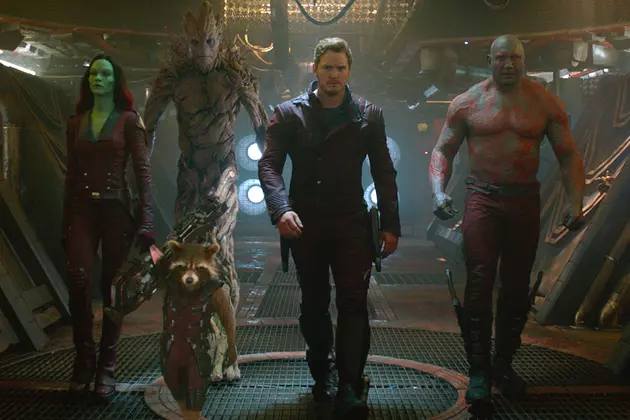 'Guardians of the Galaxy 3' Is Definitely Part of Marvel's Phase 4 Plan
Marvel
Exactly when we can expect Guardians of the Galaxy 3 to hit theaters is still up in the air, but as Feige told iO9, it's definitely part of their Phase 4 slate:
We're only working on what's been announced through the end of 2019. And it is still a big chess board for 2020 and beyond, but certainly I would say Guardians 3 is [one film that's] up there. I don't know what exactly the order will be.
As of now, Phase 3 looks like this, following Civil War's release on May 6:
Doctor Strange – November 4, 2016
Guardians of the Galaxy, Vol. 2 – May 5, 2017
Spider-Man – July 7, 2017
Thor: Ragnarok – November 3, 2017
Black Panther – February 16, 2018
Avengers: Infinity War, Part 1 – May 4, 2018
Ant-Man and the Wasp – July 6, 2018
Captain Marvel – March 6, 2018
Avengers: Infinity War, Part 2 – May 3, 2019
Inhumans – TBD
Marvel recently pushed Inhumans back (again) to avoid Disney's Indiana Jones 5. The final Phase 3 film was originally set to hit theaters in November 2018 before shifting to June 2019, and is now without a release date for the time being. Marvel could push Inhumans back to Phase 4 and end Phase 3 in 2019 with a different film, but that movie won't be Guardians of the Galaxy 3.
We should know more over the summer, but Marvel has a pretty full slate and another Guardians sequel will probably remain the only confirmed Phase 4 film for some time. But hey, we still have Guardians of the Galaxy Vol. 2 to look forward to next summer.
Every Superhero Movie Post-Credits Scene, Ranked