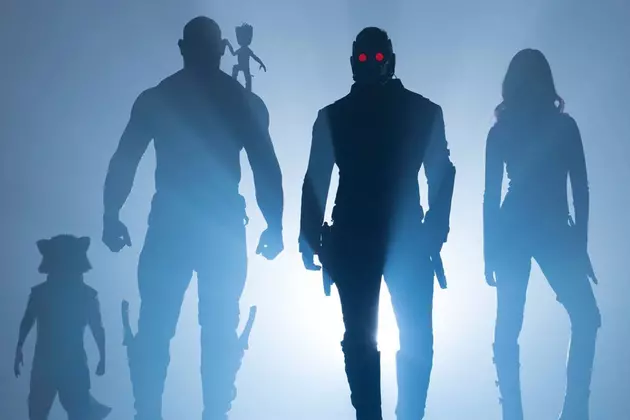 'Guardians of the Galaxy Vol. 2': James Gunn Confirms Which Actors Won't Be Back and Who He Wants For a Sequel
Marvel
As usual, James Gunn's Facebook Q&A sessions yield some pretty interesting information, and while he tends to be a bit more open than others about his plans in the MCU, he doesn't reveal anything too major. Still, Gunn's latest Q&A confirms the two actors who won't be returning for Guardians of the Galaxy Vol. 2, plus the two characters from Fantastic Four that he really wants to see join the Marvel Cinematic Universe.
Despite Zoe Saldana's claims that Benicio Del Toro would return, we've known for some time that we wouldn't see The Collector in the Guardians sequel (though he will probably return to the MCU in the near future). Gunn re-confirmed this on Facebook, while also revealing that John C. Reilly won't be back, either — which makes sense given his smaller role in the first film.
Gunn also talked about the two Fantastic Four characters he'd like to see in a future Guardians of the Galaxy movie, and even though Ben Grimm / The Thing is currently a member of the Guardians in the comics, that's not one of the characters he chose. Instead, he selected two villains:
I probably wouldn't add Ben Grimm to the Guardians team even if they were a part of the MCU. And of course I would love the FF to be a part of the MCU…Fox owns so many great villains and cosmic characters I would love to play around with including Annihilus — and I think they own Kang.
For the unfamiliar: Annihilus has often ruled what is known as the Negative Zone, and boasts a massive army along with super-strength, speed and stamina. Kang, better known as Kang the Conqueror, is an immensely powerful villain with vast intelligence and the ability to time travel and manipulate the past to benefit his future.
As Gunn notes, Fox owns the rights to not only the Fantastic Four, but several of their villains, which would make it pretty difficult for these guys to appear in a Guardians movie. That said, it seemed nearly impossible that Marvel and Sony would agree to share Spider-Man, but here we are. It's still not clear if Gunn will return for a third Guardians movie, though Kevin Feige recently revealed that another sequel is part of Marvel's Phase 4 plan.
In the meantime, Gunn is in production on Guardians of the Galaxy Vol. 2, with returning stars Chris Pratt, Zoe Saldana, Dave Bautista, Vin Diesel, and Bradley Cooper. They're joined by several new additions, including Kurt Russell as Star-Lord's dad and Pom Klementieff as Mantis. The sequel hits theaters on May 5, 2017.
Every Superhero Movie Post-Credits Scene, Ranked