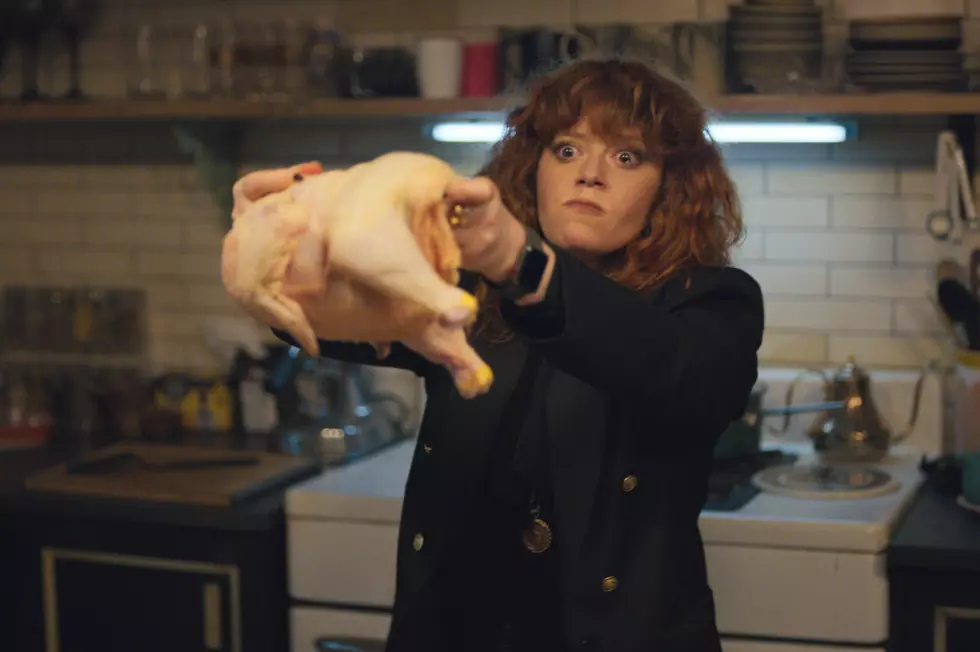 'Russian Doll' Returning for Season 2 on Netflix
Netflix
Let's play that Harry Nilsson song one more time! (Or maybe like 10 more times?)
It appears that Natasha Lyonne's Nadia isn't done looping through time just yet. Netflix announced (via Variety) that Russian Dolln', one of Netflix's most-discussed original series of recent years, will return for more episodes:
The streaming giant has renewed the critically-acclaimed series for Season 2, which will consist of eight episodes. The announcement was made at the CODE Conference in Arizona on Tuesday. "Russian Doll" was co-created by Natasha Lyonne, Amy Poehler, and Leslye Headland. Lyonne stars as a New York woman who becomes caught in an endless loop of attending her own birthday party only to die and repeat the night over and over again.
Headland previously said in an interview that she, Lyonne, and Poehler "pitched Netflix three seasons of the most bonkers, heartfelt, passionate, this-is-what-we-truly-feel-like-is-our-story-to-tell idea. And they said: 'Great, the more of that, the better. The more you guys this can be, the better. Here are the resources and the support — take off.'"
So while the end of the first season might have seemed like a pretty good conclusion for the story, it seems like Lyonne and her collaborators always had more stories in mind. And given how great Season 1 was, I'm dying to see what they have planned for Seasons 2 and hopefully 3. No return date for Russian Doll Season 2 has been set yet.
Gallery — The Best TV Shows of the Year: