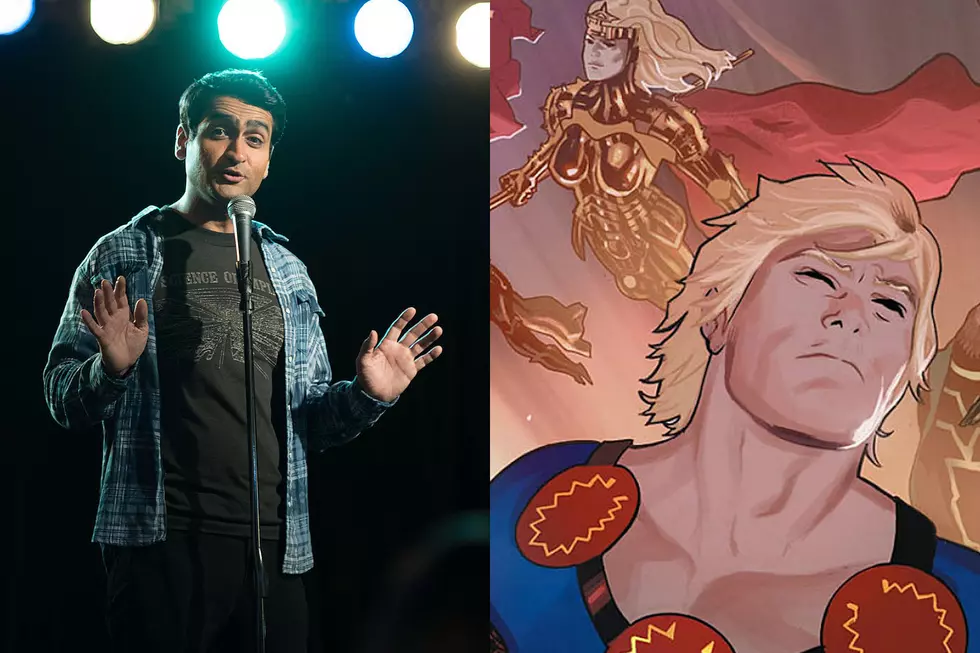 Kumail Nanjiani In Talks to Join Marvel's 'Eternals'
Amazon/Marvel
Although it has yet to be formally announced, Marvel's plans for the post-Avengers: Endgame Marvel Cinematic Universe are said to include a movie version of The Eternals, a comic about a race of humans given power and immortality by ancient aliens. We've already heard Angelina Jolie is in line for the film version, which will be directed by Chloe Zhao, and now The Hollywood Reporter says that Kumail Nanjiani is "in talks" to join the film as well.
THR's report also revealed a little bit about the character Angelina Jolie is supposedly playing:
Jolie is understood to be playing the character named Sersi, a more outgoing Eternal who has not been afraid to movie amongst humankind. Nanjiani's character details were hidden in the sands of time.
Sersei, like all of the early Eternals, were created by Jack Kirby in the 1970s. That character, though, did later join the Avengers in the 1990s so ...  speculate wildly about that.
We should have a better sense of when this Eternals movie — which is already shaping up to have a very eclectic and interesting cast — is coming to theaters after Avengers: Endgame clears the Marvel decks, so to speak, on April 26. Expect major Phase Four MCU announcements after that.
Gallery — Every Marvel Cinematic Universe Movie, Ranked: