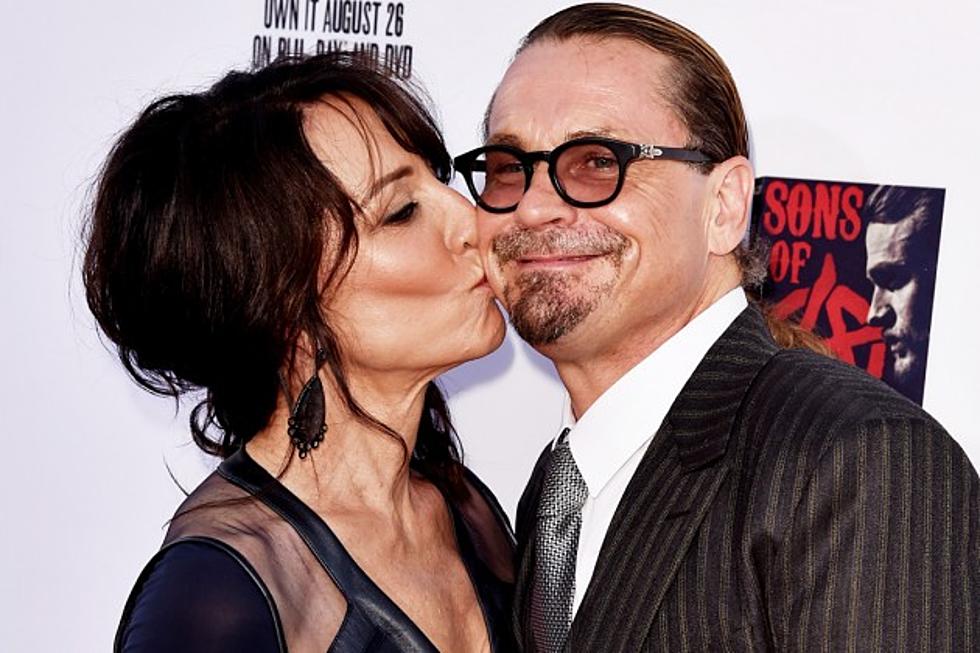 Kurt Sutter's 'Sons of Anarchy' Followup 'The Bastard Executioner' Adds Katey Sagal
Kevin Winter, Getty Images
Kurt Sutter's FX biker opus 'Sons of Anarchy' will rev its last within a few weeks time, but while the potential prequel cools its heels, work continues on Sutter's medieval FX followup 'The Bastard Executioner.' And whatever Gemma Teller's ultimate fate may be, we can expect to see Katey Sagal right beside her husband once more with a role in the new series.
Speaking to reporters in a 'Sons of Anarchy' conference call, Sagal confirmed that she'd work on 'The Bastard Executioner' in at least some filmed capacity, while for the moment FX has only ordered a pilot. "I'm going to be in it," Sagal flatly stated. "We don't know in what capacity yet, because [Kurt]'s just starting to work on it. But that's where we're going. I will definitely be involved with it."
For those unfamiliar with the new project, 'Bastard Executioner' follows "a warrior knight in King Edward III's charge who is broken by the ravages of war and vows to lay down his sword. But when that violence finds him again he is forced to pick up the bloodiest sword of all." Sutter will write the script and executive produce with Brian Grazer at Imagine TV, under 20th Century Fox.
We spoke with Sutter on 'The Bastard Executioner' at Comic-Con 2014, wherein the creator specified that he'd likely head out to the U.K. in January in 2015 to begin prepping, with writing to commence sometime in the spring, but what say you? Are you interested to see what the 'Sons of Anarchy' creator brings to 'The Bastard Executioner,' along with Katey Sagal?