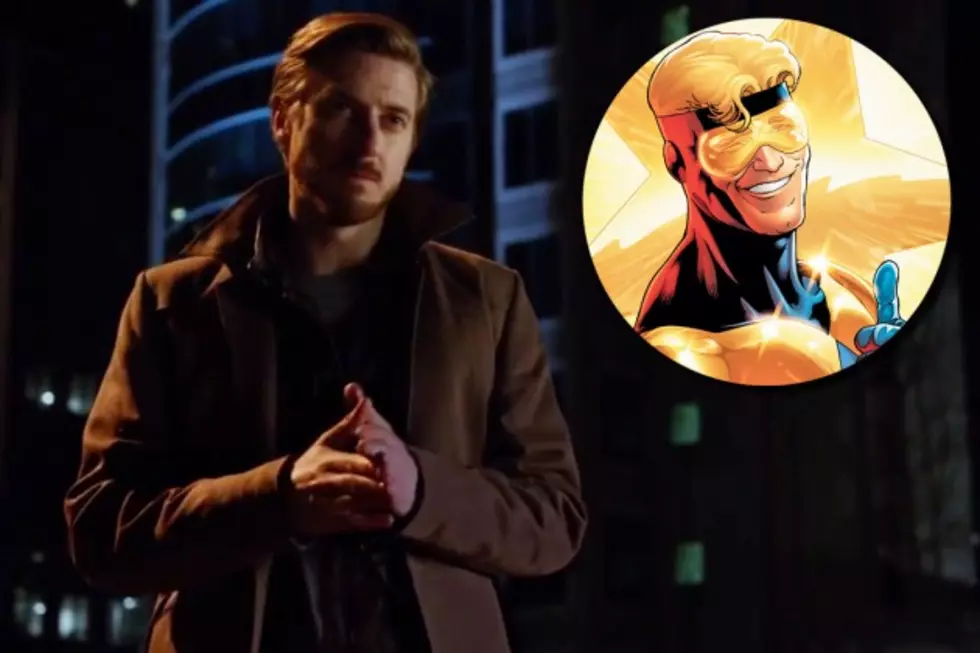 No Booster Gold for 'Legends of Tomorrow,' But Who is Franz Drameh Playing?
The CW / DC Comics
Although 25th century braggart superhero Booster Gold has already put in live-action appearances with the likes of Smallville, and was even in development for a Syfy project, a new THR interview with Legends showrunner Phil Klemmer suggests we shouldn't expect the the character anytime soon. In particular, Klemmer seemed to suggest that Warner Bros. might have other, grander plans for Booster Gold:
I wish I could tease a Booster thing but, you might have to wait a good long while, at least on our show. Perhaps Booster is being groomed for bigger things.
As for the show's comic influences, producer Marc Guggenheim pointed both to Time Masters: Vanishing Point, as well as Keith Giffen and J.M. DeMatteis' Justice League International. One particular mystery of comic origin however, is the Jay Jackson role played by newcomer Franz Drameh, whose description sounded quite a bit like Justice League-r Cyborg, though will apparently prove an original creation. Says Klemmer, "Jay Jackson is not code for any other DC superhero."
So reads the official Legends of Tomorrow description:
When heroes alone are not enough… the world needs legends. Having seen the future, one he will desperately try to prevent from happening, time-traveling rogue Rip Hunter is tasked with assembling a disparate group of both heroes and villains to confront an unstoppable threat – one in which not only is the planet at stake, but all of time itself. Can this ragtag team defeat an immortal threat unlike anything they have ever known?
Legends of Tomorrow remains somewhat shrouded in mystery, with more to come over the next week at TCA, but what DC figures should we hope to appear in the new time-traveling series?
Check Out 100 TV Facts You May Not Know!