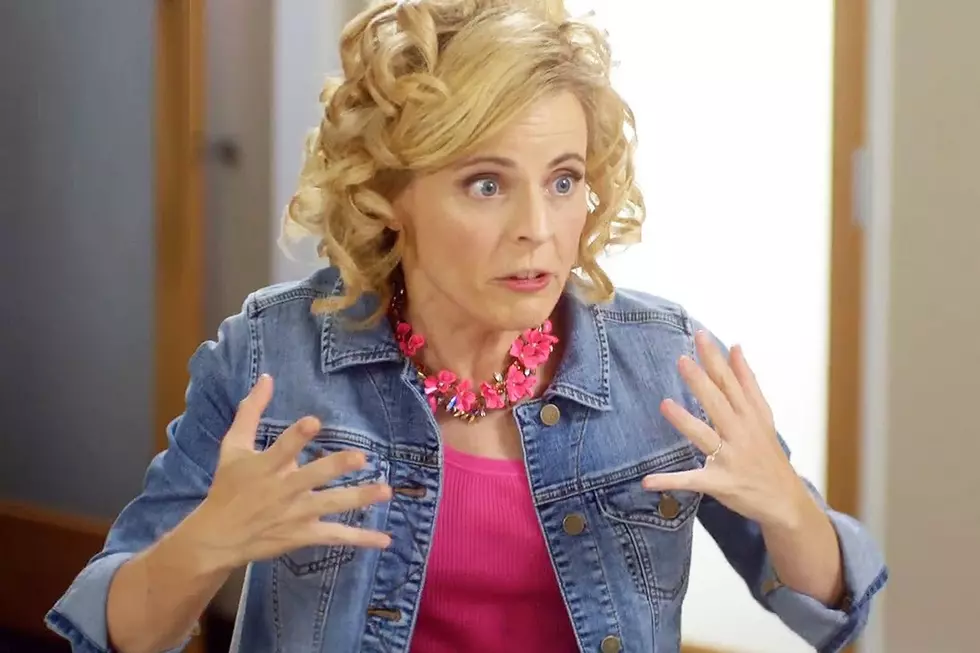 Maria Bamford Goes Nuts in First Trailer for Netflix Comedy 'Lady Dynamite'
Netflix
Neither comedian Maria Bamford nor showrunner Mitch Hurwitz are too busy with Arrested Development these days, leaving the Netflix field wide open for Bamford to ignite new comedy series Lady Dynamite. Ahead of the May premiere, check out the star-studded trailer, as Maria Bamford loses much more than her marbles.
The series itself will premiere on May 20, for which the synopsis reads:
The show is based on what Bamford has accepted to be "her life." The occasionally surreal episodes, refracted across multiple periods inspired by the actor/comedian's life, tell the story of a woman who loses – and then finds – her s**t.
More than dual Supermen Brandon Routh and Dean Cain, along with comedian Sarah Silverman in the trailer above, Lady Dynamite features among its impressive cast SNL alum Ana Gasteyer, Review star Andy Daly, fellow Arrested alum Ed Begley, Jr., Brooklyn Nine-Nine star Jason Mantzoukas, Two and a Half Men alum Jon Cryer, Patton Oswalt, Jenny Slate, June Diane Raphael and Mira Sorvino.
Arrested creator Mitch Hurwitz serves as executive producer along with South Park vet Pam Brady, while the 12-episode series will premiere on May 20.