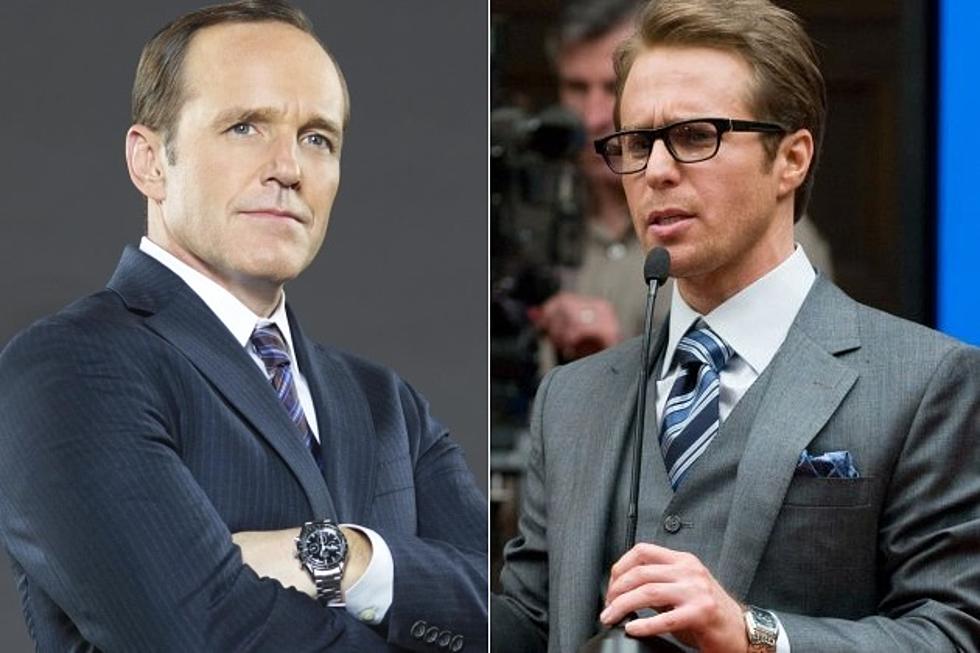 Marvel's 'Agents of S.H.I.E.L.D.': Sam Rockwell's Justin Hammer to Appear?
ABC / Marvel
According to Rockwell's most recent interview with Vulture, the 'Way, Way Back' star had been apt to reprise his villainous character in future films, particularly to get vengeance on Gwyneth Paltrow's Pepper Potts for having him arrested, but ultimately understanding that the Marvel movies had enough story and characters to deal with:
I was hoping to come back in one of the 'Avengers' films and come after Gwyneth Paltrow, because that's what they set up, that I was going to get revenge on Gwyneth for getting me arrested or something. I could do a 'Cape Fear' thing with Gwyneth. But they've got a lot of mojo in there already, so I don't know if they need another pirate like me in the mix there!
Asked if he would be interested to continue the character on Marvel's forthcoming 'Agents of S.H.I.E.L.D.' TV series, Rockwell certainly wouldn't rule out the idea, adding "Maybe S.H.I.E.L.D. is the way to go." Rockwell doesn't have many TV credits to his name, apart from some early 'Law & Order' appearances and a recent voice stint on the short-lived 'Napoleon Dynamite' animated TV series, but we have to imagine the pedigree of Joss Whedon and the Marvel Cinematic Universe at large could lure the actor back in, if 'Avengers 2' or 3 continued to ignore the character.
While we wait, Marvel's 'Agents of S.H.I.E.L.D.' features a cast that includes Clark Gregg's resurrected Agent Phil Coulson, as well as Whedon vet J. August Richards, 'ER' doc Ming-Na as veteran agent Melinda May, Chloe Bennet as hacker Skye, Brett Dalton as Agent Grant Ward, and Elizabeth Henstridge and Iain De Caestecker as science team Gemma Simmons and Leo Fitz. Nick Fury himself, Samuel L. Jackson, previously stated that he expected to be involved in some small capacity, while 'How I Met Your Mother' and 'The Avengers' star Cobie Smulders remains open to the possibility (but from the sounds of the trailer, she might just pop up after all).
Well, what do you think? Would Sam Rockwell's Justin Hammer be a good fit for Marvel's 'Agents of S.H.I.E.L.D.?' What other Marvel movie characters would you want to see pop up on the series premiering this fall? Will they also dance?