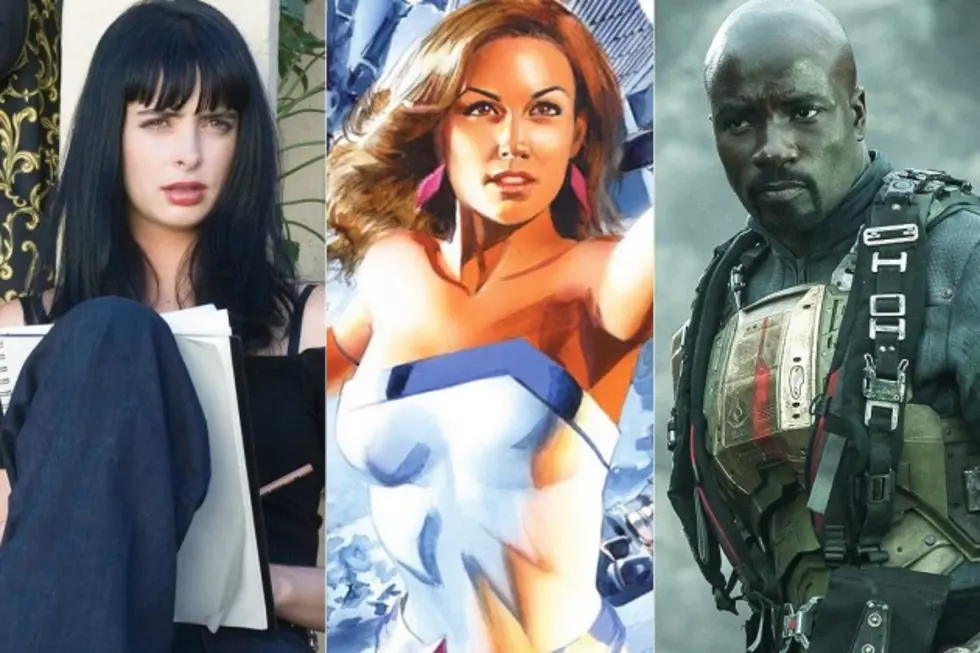 Marvel's Netflix 'Jessica Jones' Casts Krysten Ritter, Mike Colter Eyed for 'Luke Cage'
AMC / Marvel / Microsoft
Deadline broke news of Ritter's likely casting in the role, that of a PTSD-addled former superhero who starts up her own detective agency to help the super and non-powered alike. Daddario and 'Arrow' star Jessica De Gouw had apparently been scrapped from the running, which came down to chemistry readings between Ritter and Teresa Palmer opposite Mike Colter's Luke Cage, who himself will appear in 6-7 episodes before headlining the fourth and final 'Defenders' lead-in series.
For the moment at least, 'Jessica Jones' has only writer and showrunner Melissa Rosenberg locked in, for an unknown production date to follow Marvel's 'Daredevil' series with Charlie Cox in May 2015. No word yet on any 'Iron Fist' choices, while Marvel has yet to officially comment on the potential 'Jones' and 'Cage' castings.
In the meantime, what do we think? Does the comedy-bred Krysten Ritter fit your impression of 'Jessica Jones'? What about potential 'Luke Cage' choices? Tell us what you want from Marvel's Netflix 'Defenders' in the comments!