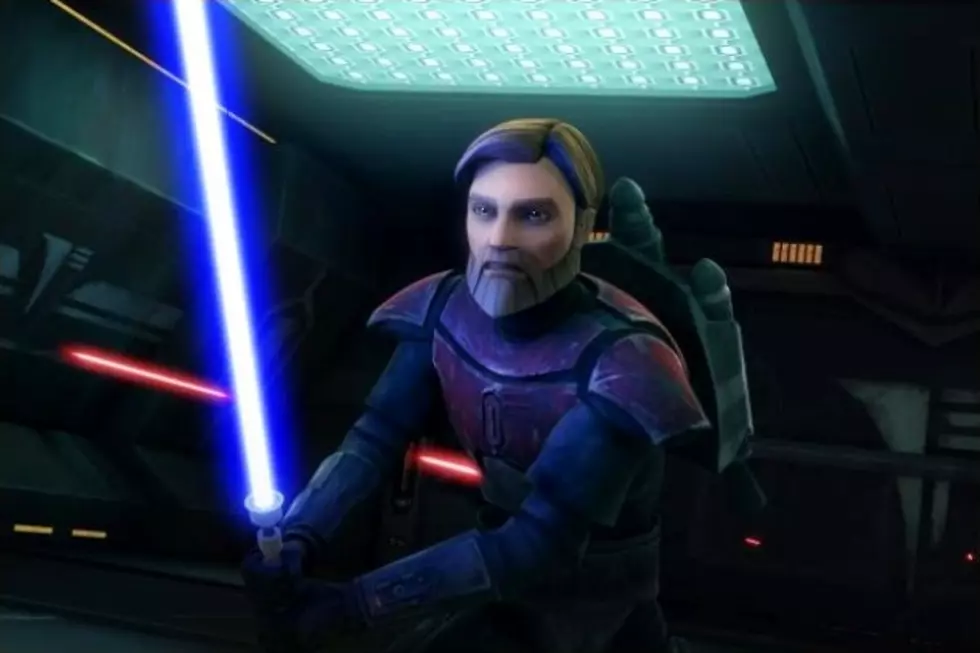 'Star Wars: The Clone Wars' Final Season: "Lost" Episodes Hit Netflix in March, Plus Director's Cuts!
Lucasfilm
We've been excitedly devouring every scrap of news to come out of the forthcoming 'Star Wars' animated series, 'Star Wars Rebels,' but what of all the unreleased material from 'Star Wars: The Clone Wars'? Fans of the now-defunct series are in for some good news, as the "Lost Missions" will hit Netflix in their entirety in March, along with the complete series collection and director's cuts of seasons 1-5!
Disney announced the news early Thursday, assuring 'Star Wars: The Clone Wars' fans in the US and Canada that they'll be able to Netflix stream the 13-episode final season, "The Lost Missions," beginning March 7. In addition to the missing episodes, Netflix subscribers will also have access to the entire 'Star Wars: The Clone Wars' saga, including several episodes of director's cuts never previously seen on TV, as well as the feature film that began the story in theaters.
Here's how Netflix describes the final season of 'Star Wars: The Clone Wars':
The season follows a rift in the Force caused by Ahsoka Tano's departure from the Jedi Order and the growing menace of various Sith Lords and apprentices throughout the galaxy. Some of the deepest mysteries of the conflict between the light and the dark sides of the Force are revealed. An intrepid clone trooper discovers a shocking secret, Anakin Skywalker's closest relationship is tested to its limits and what Master Yoda discovers while investigating the disappearance of a Jedi could forever change the balance of power in the galaxy.
Said Netflix CEO Ted Sarandos of the news, "'Stars Wars' is one of the most iconic franchises of all time and this series joins a long line of Disney content that Netflix members are and will continue to enjoy for years to come." One sequence we've glimpsed before saw Plo Koon (James Arnold Taylor) in a previously unknown arc that delved into the oft-debated 'Star Wars' mystery of Jedi master Sifo-Dyas, beginning with the discovery of a discarded lightsaber on a desolate world. Another completed sequence explored the infamous "Order 66," as a clone trooper suddenly became confused and turned on his Jedi commander.
Exciting news, right? What other 'Star Wars' secrets might we uncover when "The Lost Missions" hit Netflix on March 7? Tell us what you want to see from the final season of 'Star Wars: The Clone Wars' after the preview below, and prepare for the return of the Clones this March!