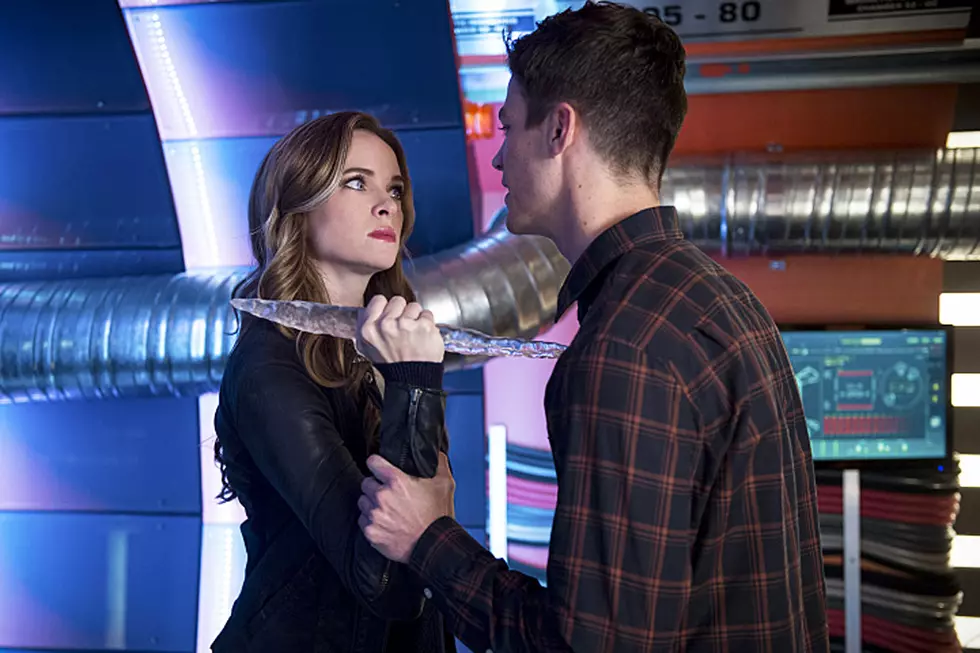 'Flash' and Kevin Smith Meet 'Killer Frost' in First Photos
The CW
Just before Tuesday's "Shade," The CW released our first official photos of November 22 outing "Killer Frost." From the looks of things, attempts to keep Caitlin's icy powers contained in the particle accelerator (still with that, guys?) go horribly awry, but not as awry as "H.R."s insistence on wearing that dumb hat.
So reads the "Killer Frost" synopsis:
KEVIN SMITH DIRECTS; KILLER FROST EMERGES — Caitlin (Danielle Panabaker) uses her powers to save Barry (Grant Gustin) but as her mother predicted, the effort unleashes her inner Killer Frost. Killer Frost goes on a rampage looking for Dr. Alchemy, kidnapping Julian (Tom Felton) and battling both The Flash and Vibe (Carlos Valdes). Meanwhile, Joe (Jesse L. Martin) and H.R. (Tom Cavanagh) have a heart to heart talk.
No sign of Vibe's costume just yet, but expect a full trailer after "Shade," and stay tuned for the latest on The Flash Season 3. Will Caitlin stay full "Killer Frost" from here on out?
Check Out 100 TV Facts You May Not Know!