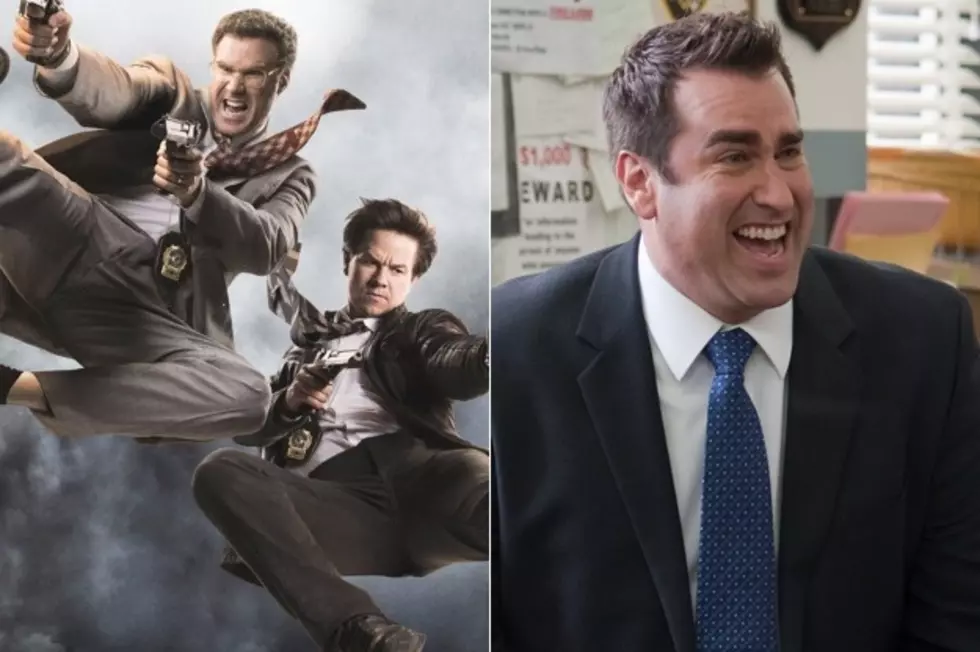 Will Ferrell and Mark Wahlberg Reunite for Rob Riggle's HBO Wall Street Comedy
Forget all about the Upfronts and the new shows of the season, this is the project we want to see! It seems our favorite duo from 'The Other Guys' are reuniting along with comedian Rob Riggle to develop a new period comedy for HBO. But our question is, will Ferrell (get it? Will Ferrell) and Mark Wahlberg actually star, or leave all the funny duties to Riggle himself?
Deadline reports that nearly all of the team is reuniting for HBO's as-yet-untitled '80s Wall Street comedy. Riggle will star and produce, based on an idea of his own fruition, while frequent Will Ferrell collaborator Adam McKay and Chris Henchy will take writing duties.
With the comedic-cop duo now executive producing with Stephen Levinson, Peter Principato and Paul Young, the series will follow a successful but hard-living boss in the world of 1980s Wall Street bond traders as only an HBO character can.
There's no set debut, production date or even title for the project, but with this much credibility attached HBO is sure to give the project its full support. Riggle's star has been on the rise as well, featuring in this year's successful '21 Jump Street,' and recently being asked to host the ESPYs.
What say you? Could Riggle's Wall Street comedy be the next 'Eastbound and Down,' or will it be a rare miss for the team? Give us your hopes for the show in the comments!