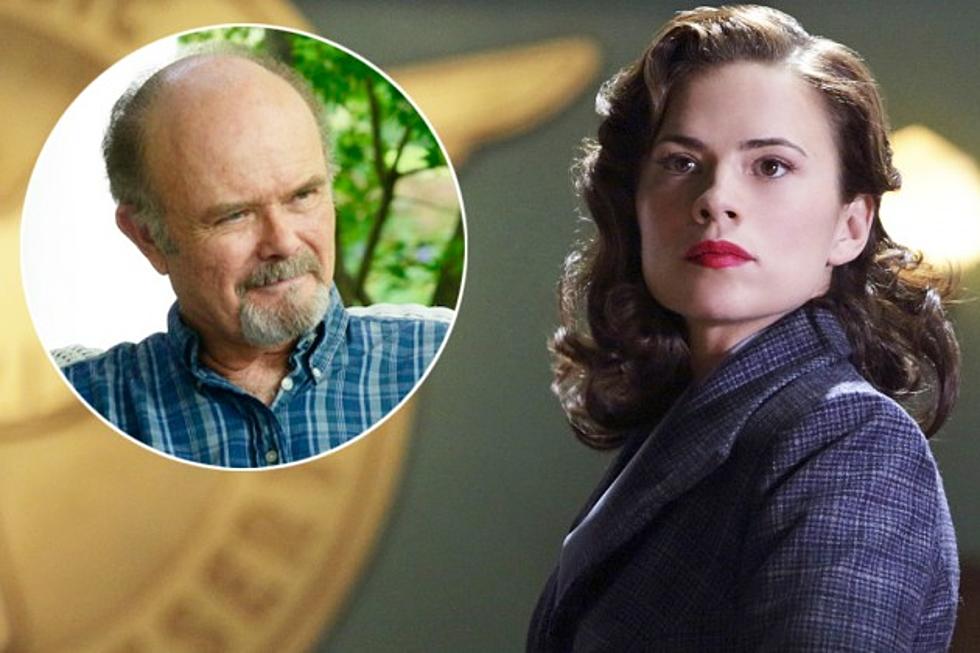 Kurtwood Smith Will Enter the MCU for 'Agent Carter' Season 2
Marvel / ABC
Per The Hollywood Reporter, Smith will take up the "major recurring role" of Vernon Masters, a "veteran of the War Department with a keen understanding of how to work the system." A veteran himself of everything from RoboCop to the Star Trek franchise, the guest spot also reunites Smith with Resurrection and Agent Carter showrunners Tara Butters and Michele Fazekas.
Elsewhere of Agent Carter Season 2, we know that The Newsroom alum Wynn Everett will play our new big bad Madame Masque, along with Currie Graham as her husband, Outlander star Lotte Verbeek as Jarvis' wife Ana, and Devious Maids alum Reggie Austin as Jason Wilkes, a quirky, yet charismatic scientist, and likely Peggy's new love interest.
No word yet on an exact premiere for Agent Carter Season 2, but what can we make of the newest addition to Peggy's Los Angeles life?
Check Out 100 TV Facts You May Not Know!