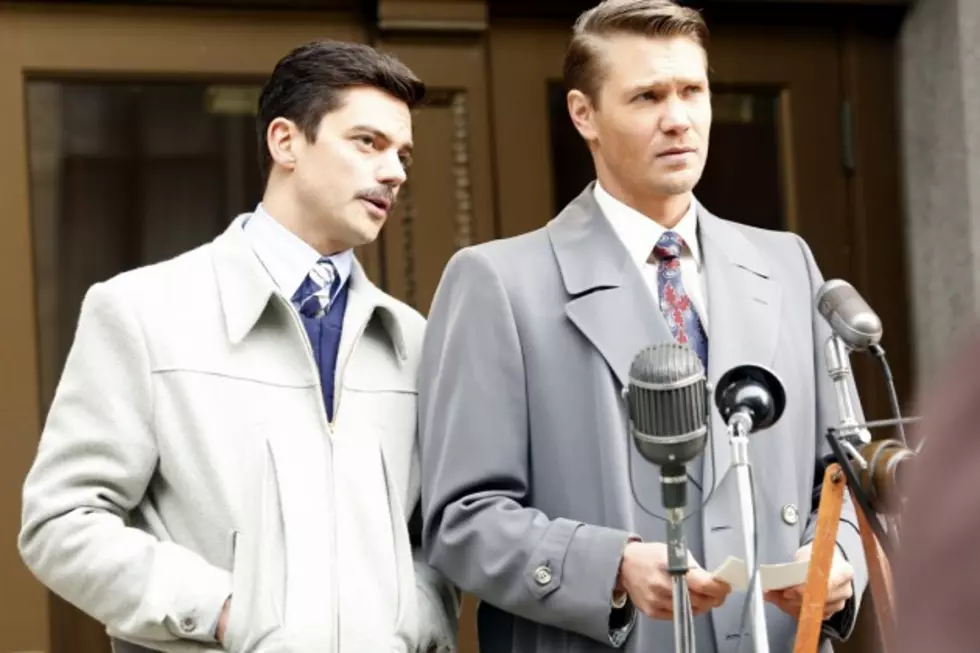 'Agent Carter' Season 2 Confirms Chad Michael Murray to Return, Plus Dominic Cooper?
Marvel / ABC
News.com.AU got Murray to confirm his return as Agent Chief Jack Thompson, a prospect said to be in the works since confirmation of James D'Arcy and Enver Gjokaj's return. Understandably coy about what might bring Jack to L.A. in Season 2's 1947 setting, Murray at least offered:
I can say a little bit, I'm more or less I'm sworn to secrecy, but Jack will be there. I have no idea what the story entails this year, I have no idea … we don't start shooting till September, they're just getting into the writer's room. I have no idea where they're going, what they're doing. I know we're in Los Angeles, that's all I know. I know I'll be there.
And while somewhat less confirmed, Hayley Atwell seems to believe that Dominic Cooper will take some time off his Preacher duties to reprise the role of Howard Stark, telling DenofGeek that "Jarvis and Howard will be there with us again. Yeah, we can't have a show without those guys," as well the London Evening Standard that "Dominic and I have become like naughty children. I'm surprised we get any work done."
Dedicated to the fight against new atomic age threats in the wake of World War II, Peggy must now journey from New York City to Los Angeles for her most dangerous assignment yet. But even as she discovers new friends, a new home – and perhaps even a new love – she's about to find out that the bright lights of the post-war Hollywood mask a more sinister threat to everyone she is sworn to protect.
In addition to the move, Hayley Atwell recently teased of Agent Carter Season 2 that we'd likely see more of Peggy's lighter side, having let go of Steve Rogers in Season 1. Other reports also suggest that the Marvel-ous period drama will be casting an intelligent Hollywood starlet married to a powerful CEO, along with "charming oddball" Dr. Henry, a scientist who doesn't take himself too seriously.
Agent Carter Season 2 will have more to say at Comic-Con 2015 this week, but who else from the first year will accompany Peggy on her trip to the West Coast?
Check Out 100 TV Facts You May Not Know!