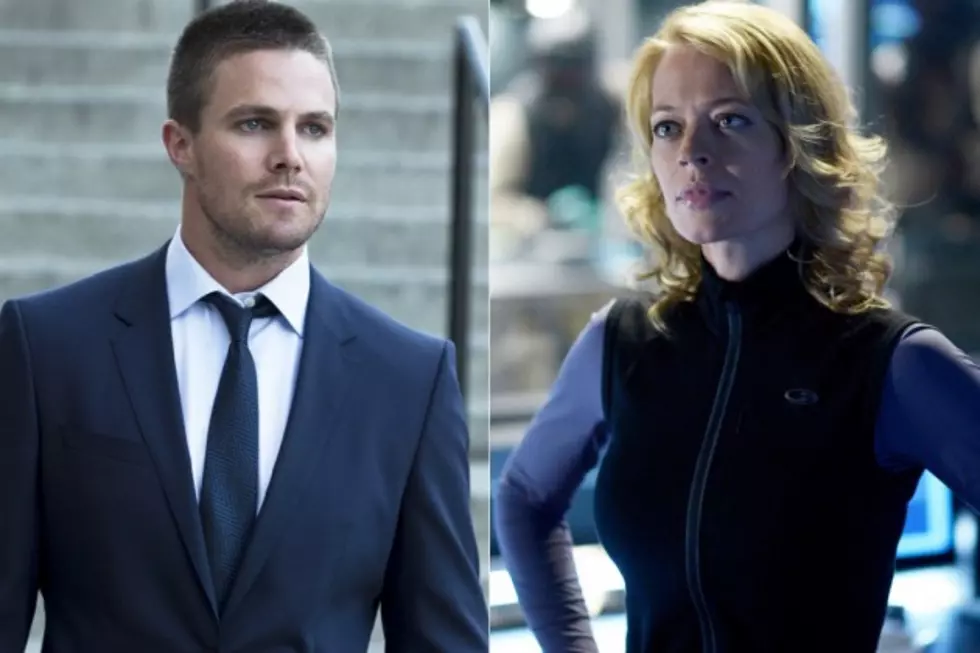 'Arrow' Season 4 Adds 'Star Trek' Favorite Jeri Ryan as 'The Candidate'
The CW / Syfy
Arrow was met with a bit of resistance in yesterday's casting of DC's Baron Blitzkrieg, but for anyone opposed to Season 4's latest addition, resistance is futile (yes, I'm paid to do this). Star Trek: Voyager alum and fan-favorite Jeri Ryan will trade Borg implants for arrows in a new Season 4 role, one which might earn a target on her back.
According to Access Hollywood, Ryan will appear in the second installment of Arrow Season 4 as Jessica Danforth, a friend to the Queen family whose political ambitions will place her in the crosshairs of "a menacing antagonist." Given executive Marc Guggenheim's earlier Tweet about the episode, we'd guess Ryan will portray "The Candidate" in question.
We've yet to see Arrow Season 4 engaging in much outside production, but who else besides Jeri Ryan might enter the fray when Oliver Queen returns on October 7?
Check Out 100 TV Facts You May Not Know!