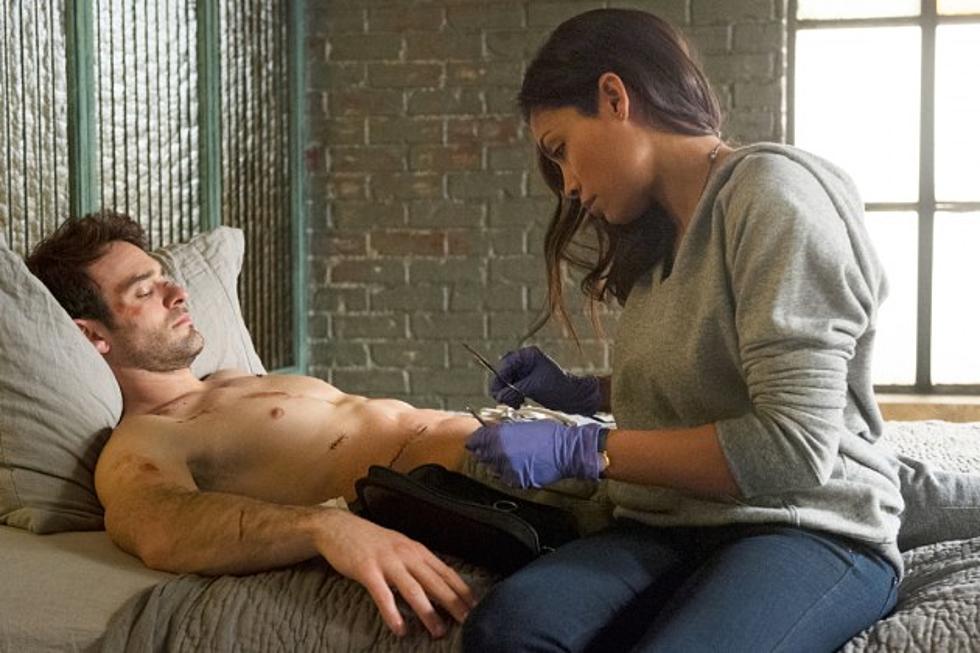 'Daredevil' Season 2 Confirms Rosario Dawson's Return, Plus 'Defenders' Appearances
Marvel / Netflix
Comic fans will remember that while Claire and Matt briefly kindled some romantic interest in Daredevil's first Netflix season, the character was originally created as a love interest of the books' Luke Cage. Whether or not that comes to fruition in any Netflix series remains to be seen, as Mike Colter will appear first in AKA Jessica Jones as Luke Cage, another notable romantic pairing, before appearing in his own series in 2016.
Says Jeph Loeb of Dawson's Daredevil return:
After working with Rosario in the first season, we knew instantly that we had to have her back for our second. Claire Temple proved a fan favorite in Season 1, and we can't wait for fans to see all the plans we have for her next.
It's certainly been a day of ups and downs for Marvel TV fans, but how might Daredevil or the other Defenders series integrate Rosario Dawson's Claire Temple going forward?
Check Out 100 TV Facts You May Not Know!