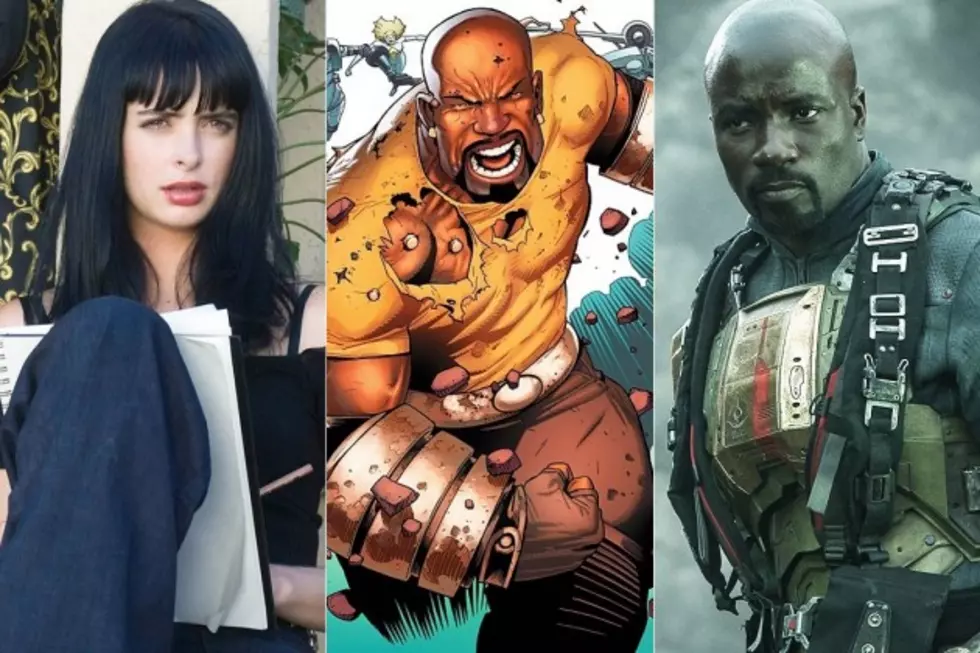 Marvel's 'AKA Jessica Jones' Reveals 'Luke Cage' in Set Photos
AMC / Marvel / Microsoft
As with the earlier shots of Tennant, Colter was photographed on set shooting scenes for AKA Jessica Jones opposite Krysten Ritter's titular heroine, the pair riding on Luke Cage's motorcycle. Colter will appear as the famous Marvel strongman in 6-7 episodes, before leading his own show into The Defenders teamup miniseries.
It isn't clear exactly what relationship Luke Cage and Jessica Jones will have on Netflix's series, in light of their well-known pairing in Marvel comics, nor is it certain if Cage will have his famous super-strength and invulnerable skin already in place by his first appearance. So reads Marvel's AKA Jessica Jones official synopsis:
After a tragic ending to her short-lived super hero stint, Jessica Jones is rebuilding her personal life and career as a detective who gets pulled into cases involving people with extraordinary abilities in New York City.
You can take a look at Mike Colter as Marvel's Luke Cage in the photo above, but will AKA Jessica Jones feature our first super teamup of Netflix's Defenders upon its late 2015 premiere?