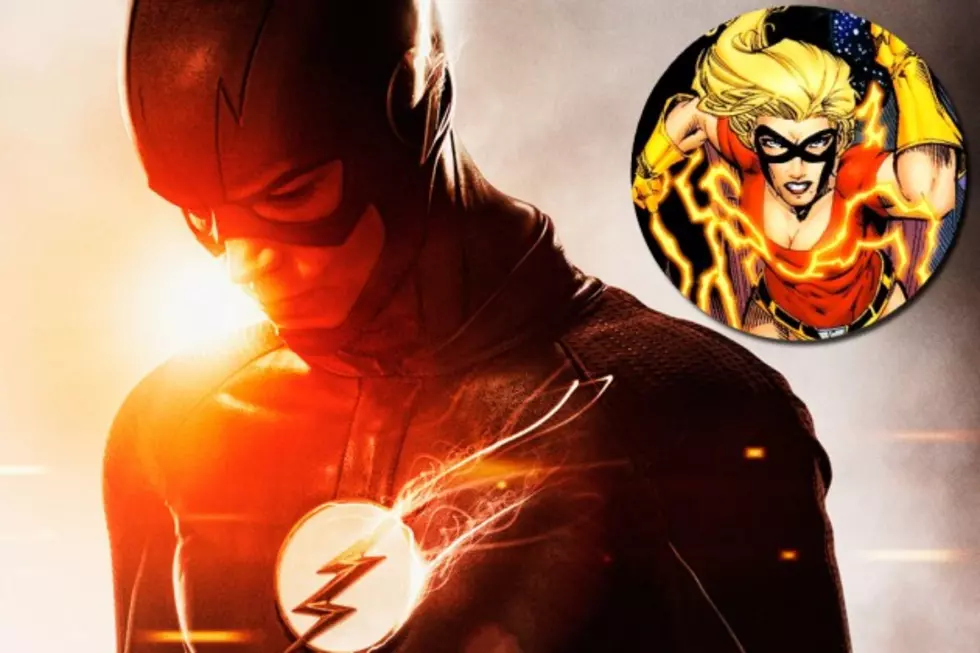 'The Flash' Season 2 Casts a Jesse Quick, Firestorm Villain And More
The CW / DC Comics
We don't yet have a proper trailer for The Flash Season 2, just a few photos and teasers, but that hasn't stopped Barry Allen's world from filling up with new faces. Not only will another speedster enter the mix in DC's Jesse Quick, we'll also meet Firestorm baddie Tokamak, and revisit a familiar character from the first season.
According to TVLine,relative newcomer Violett Beane will play DC speedster Jesse Quick across multiple episodes, arriving as a "brilliant but quirky college student who gets caught up in the battle between The Flash and Season 2 Big Bad (the not-yet-cast) Zoom."
In the books at least, Quick is "the alter-ego of Jesse Chambers, a heroine with super-speed powers. Chambers is the daughter of Golden Age heroes Johnny Quick and Liberty Belle; she would later go on to adopt her mother's name. Her speed powers are accessed by speaking a special formula, although she also has her mother's abilities."
But that's not all! ComicBook.com says that Demore Barnes has been cast as Henry Hewitt, better known as the Firestorm villain Tokamak, arriving as "a charming, but cocky scientist who was affected by the same Particle Accelerator explosion that created the Flash. When Caitlin Snow (Danielle Panabaker) recruits him to join the team at S.T.A.R. Labs, Hewitt jumps at the opportunity to fulfill his destiny as a powerful meta-human."
One more? Why not! Entertainment Weekly also reports that Malese Jow will return to her role as Linda Park, notable as Barry's (brief) fling on the series, and love interest of Wally West in the books. Might that mean she and Keiynan Lonsdale's upcoming Wally to be written in the stars?
What other secrets of The Flash Season 2 will emerge before its October 6 premiere? Check out the Season 2 teasers above and below for a clue toward "The Man Who Saved Central City," and keep it here for the latest!
Check Out 100 TV Facts You May Not Know!