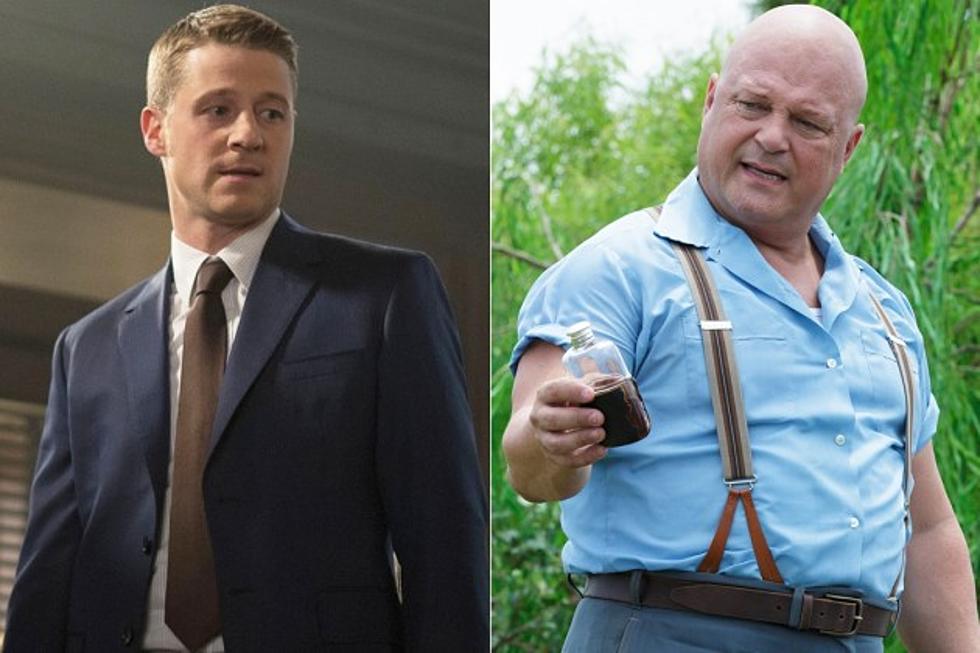 Michael Chiklis Joins 'Gotham' as Season 2 Regular, For Some Reason
FOX / FX
FOX's Gotham proved somewhat light on announcements at Comic-Con 2015, the only major casting since a questionable love interest for Bruce, but now the GCPD has a major new Shield on the force. Hot off the Freak Show, Vick Mack - er, Michael Chiklis will clean up Gotham city streets as a Season 2 Regular.
According to TVLine, Chiklis will join the Bat-drama as new GCPD chief Captain Nathaniel Barnes, who seems determined to clean up the corrupt department, but will eventually find himself an enemy of Gordon all the same. Says the casting report:
[Nathaniel Barnes] lands on the GCPD like a tornado, ripping out the dead wood of Gotham's police force. He is a law and order zealot; unafraid of making enemies – on either side of the law. For Gordon (Ben McKenzie), Barnes is a hero and a mentor, someone with whom he can share the burden of heroism. Captain Barnes proves himself to be a strong ally to Gordon… but one day he will make an equally powerful enemy.
Check Out 100 TV Facts You May Not Know!