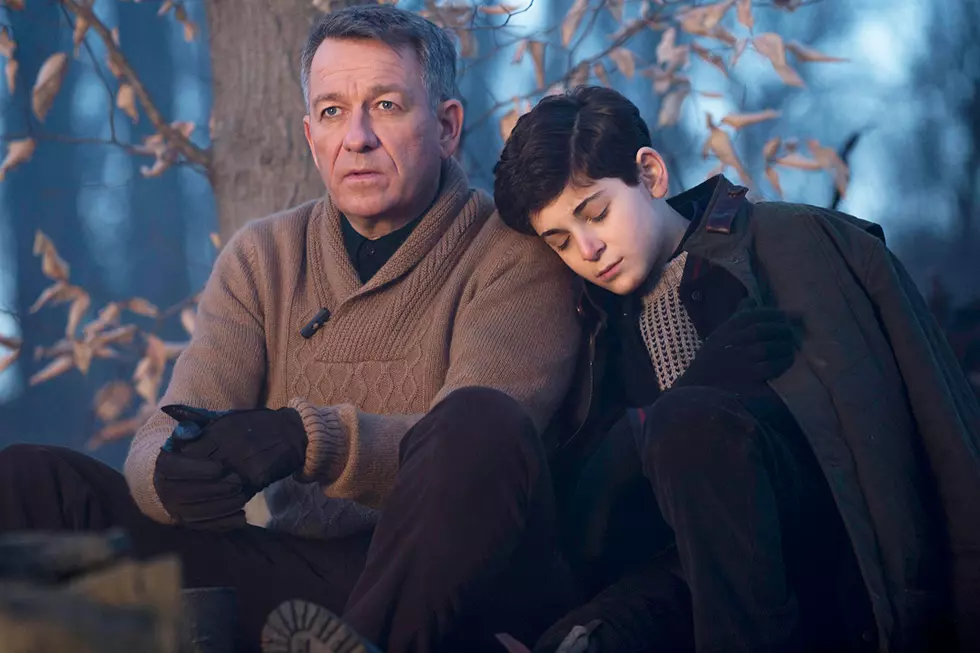 'Gotham' Preview: "The Scarecrow" Strikes Fear in New Photos
FOX
Wouldn't you know it, "The Scarecrow" himself is nowhere to be found in photos of next week's 'Gotham' installment, though the promo clips of the hour feature Jonathan Crane and his murderous pappy out in full force, straw and all. Elsewhere, Bullock and Jim work the case with Nygma and Dr. Leslie Thompkins (Morena Baccarin), while Bruce…goes on a hike. That's something a future Batman might do, right?
So says FOX of Monday's "The Scarecrow":
DANGER COMES IN LARGE DOSES ON AN ALL-NEW "GOTHAM" MONDAY, FEBRUARY 9, ON FOX

Gordon and Bullock set out to stop Gerald Crane, a biology teacher who has been harvesting the glands of his murder victims. Meanwhile, after finding herself in an unusual setting, Mooney continues plotting to gain power, and Falcone attempts to change Maroni's plan for the Penguin. Then, Bruce takes a treacherous hike in the all new "The Scarecrow" episode of GOTHAM airing Monday, Feb. 9 (8:00-9:00 ET/PT) on FOX.

Guest Cast: Morena Baccarin as Dr. Leslie Thompkins, David Zayas as Don Maroni, Babs Olusanmokun as Mace, Eisa Davis as Judith Barthel, Peter Jay Fernandez as Doctor
Preview "The Scarecrow"'s arrival in 'Gotham' with the photos above, and give us your Bat-predictions for the hour in the comments!