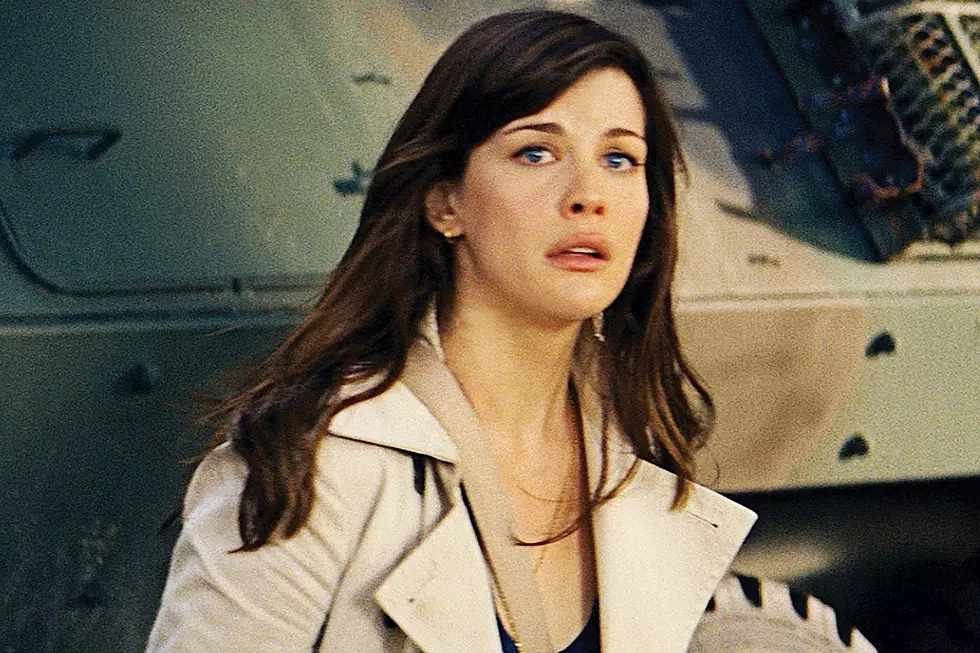 Liv Tyler Returns to MCU For New 'Captain America' Movie
Marvel
Nobody is ever really gone in the Marvel Cinematic Universe. In one way or another, in one form or another, they always seems to come back.
Liv Tyler's Betty Ross was last seen way back in 2008's The Incredible Hulk, just the second film ever in the MCU. While the Hulk himself continued to appear in the MCU, Tyler's Incredible Hulk co-star, Edward Norton, was replaced by Mark Ruffalo. And his version of Bruce Banner never reunited with Tyler's Betty (and even romanced Scarlett Johansson's Black Widow for a while).
But Tyler will reportedly make her Marvel comeback in the upcoming Captain America: New World Order. Although Ruffalo is not currently scheduled to appear in the film (at least that we know of), Ross' father, General "Thunderbolt" Ross will. In The Incredible Hulk, as well as Captain America: Civil War, Avengers: Infinity War and Endgame, and Black Widow, Ross was played by William Hurt. Following Hurt's passing in 2022, the character will now be played in New World Order by Harrison Ford.
READ MORE: Every MCU Movie Ranked From Worst to Best
According to The Hollywood Reporter, Tyler will "reprise the role of scientist Betty Ross. Ross is the daughter of General Thaddeus 'Thunderbolt' Ross" in the upcoming Captain America sequel, the first that will feature Anthony Mackie in the title role. The only time Betty Ross has been seen in the MCU since The Incredible Hulk was in an episode of the animated What If...? Disney+ series, where the character was voiced by Stephanie Panisello.
Betty isn't the only major character from The Incredible Hulk cast making a big return in New World Order. Tim Blake Nelson's Samuel Sterns — AKA The Leader — will be the villain of the film. It only took the dude 16 years to put whatever evil plan he has in his big gamma-irradiated mind into motion.
Captain America: New World Order is currently scheduled for release on May 3, 2024.
Marvel's Upcoming Phase Five and Six Movie and TV Lineup
Here's every movie and show Marvel currently has scheduled for release in Phase Five and Six of their cinematic universe.