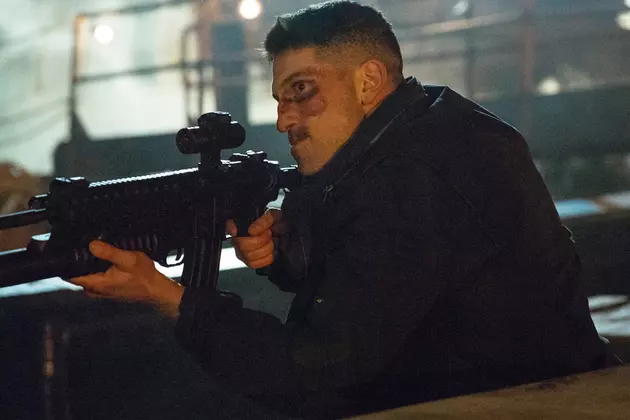 'The Punisher' Gets a New Line of Work in New Netflix Set Photos
Netflix
Marvel and Jon Bernthal officially confirmed that The Punisher had gotten to work on the streets of New York, though you'd never known it by the newest set photos. Even as Frank Castle has been sporting a different look, it looks like Marvel's violent anti-hero has found a much more constructive line of work.
JustJared shared new set photos of the Brooklyn production filming some stunts, but nothing of the bullet-ridden variety just yet. It looks a bit like Frank is saving a co-worker, moreso than dangling someone off the ledge, so perhaps Frank's taken to working construction in his spare time. Gotta finance those skull vests somehow!
We'll likely see more in the next few months, but what state will we find Frank in by the time Punisher debuts in 2017?
Check Out 100 TV Facts You May Not Know!