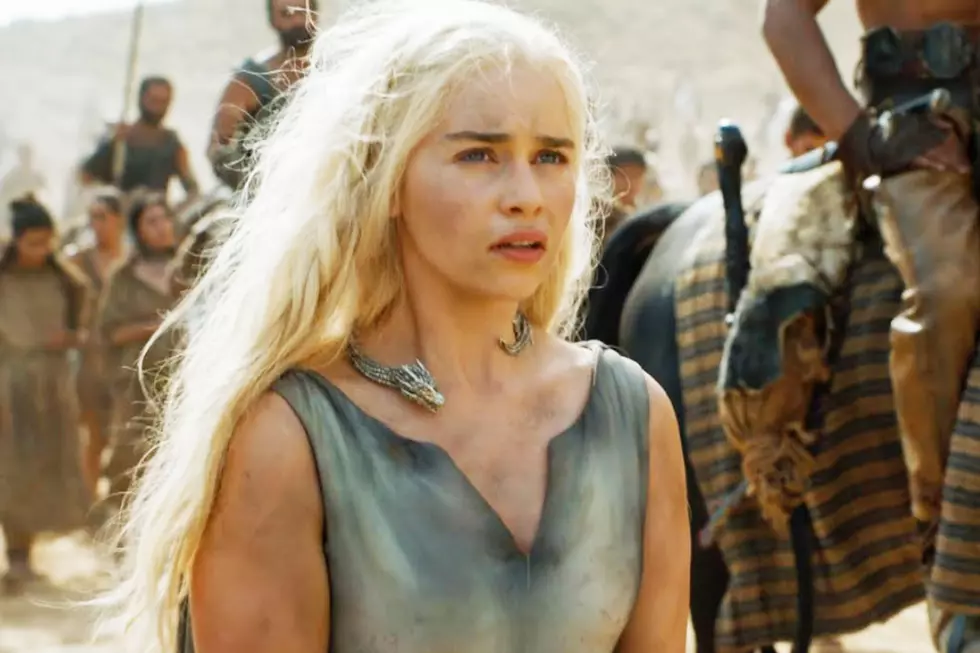 'Game of Thrones' Season 6 Unleashes Full Red-Band Trailer!
HBO
Just when you thought Game of Thrones might go on lockdown until the Season 6 premiere in April, the full trailer has arisen! Prepare to scan every frame for Jon Snow clues as the realm erupts into chaos in our first real footage!
Set to a cover of Chris Isaak's "Wicked Game" (see what they did there?), the full trailer of course opens on Jon Snow's unattended corpse, but only offers so many clues as to what Davos or Melisandre might do with the body. Elsewhere, Dany acclimates to Dothraki surroundings, while Cersei seemingly regains power in Kings' Landing, and a new struggle for Kingdom begins in the Iron Islands. Plus, did we mention Bran and the Night's King?!
Elsewhere of Game of Thrones Season 6, soon to be renewed for Seasons 7 and 8, screen legend Max von Sydow has been cast as the mysterious Three-Eyed Raven to a returning Bran, while Deadwood alum Ian McShane will also appear in a limited, mysterious role, joining Richard E. Grant and The Babadook star Essie Davis as theatre troup players, four notable actors as the Tarly family, Melanie Liburd as a new Red Priestess, and Borgen star Pilou Asbæk as fan-favorite Euron Greyjoy. Apart from a list of directors, Of Monsters and Men will put in a cameo, and story logistics seemingly confirm scenes set at The Wall next year.
In the meantime, check out the latest on the Game of Thrones Season 6 premiere with additional teasers below, and stay tuned for April 24!