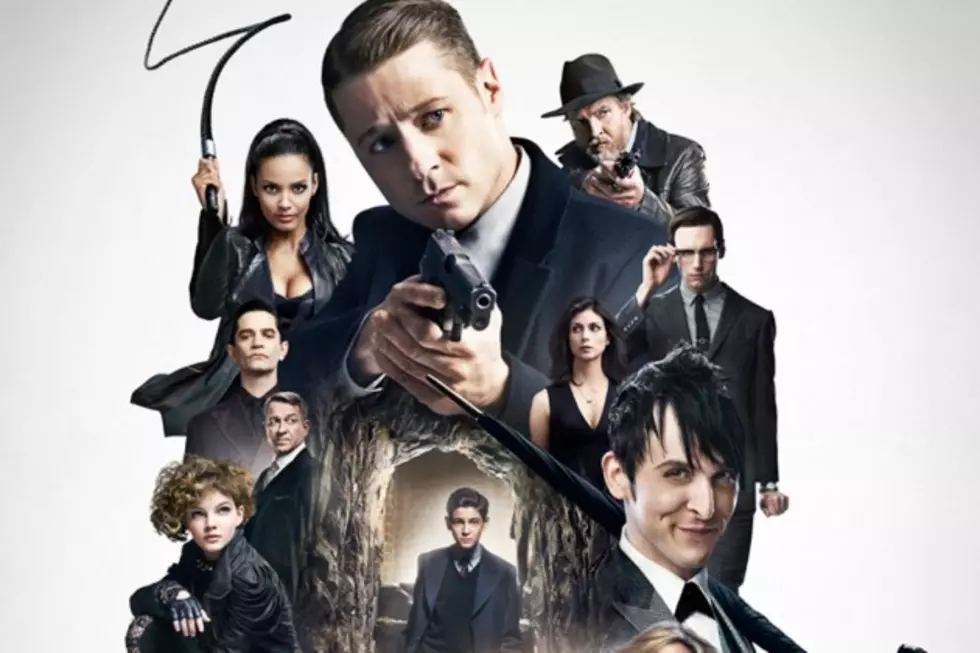 'Gotham' Touts Michael Chiklis as New 'Commish' in First Season 2 Photo
FOX
Entertainment Weekly released the first official in-episode photo from the season, which features series regular Michael Chiklis as Captain Nathaniel Barnes, a "law and order zealot who lands on the GCPD like a tornado, ripping out the dead wood of Gotham's police force." The report also notes that Chiklis will debut in the fourth episode, "Strike Force."
Elsewhere of Gotham Season 2, we know the second run will make series regulars of Drew Powell's Butch Gilzean, Chris Chalk's Lucius Fox, Nicholas D'Agosto's Harvey Dent, and Morena Baccarin's Dr. Leslie Thompkins. Producers will incorporate such Bat-baddies as Clayface, the Mad Hatter, Mr. Freeze, Hugo Strange, Tommy Elliot, and potentially even the Court of Owls, while early episodes will serve as a "pre-embryonic" (sigh) origin story for the Joker.
Gotham Season 2 will return on Mondays this fall, so take a look at the teaser below while we wait.
Check Out 100 TV Facts You May Not Know!