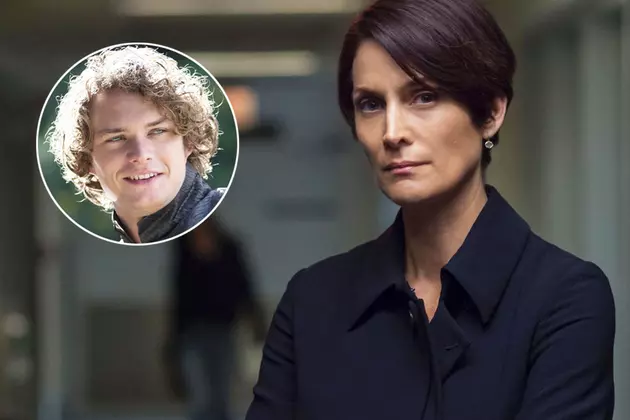 'Iron Fist' Lawyers Up With 'Jessica Jones' Favorite Carrie-Anne Moss
Marvel / HBO
The moment Jessica Jones announced that Carrie-Anne Moss would play a gender-flipped version of Iron Fist character Jeryn Hogarth, it seemed inevitable the former Matrix star would cross paths with Finn Jones' Danny Rand. And so it is, that Marvel confirms Moss will appear in the first season of Marvel's Netflix Iron Fist!
Marvel dropped the news over Twitter today, along with another teaser photo suggesting Moss' Jeri Hogarth to keep files on both the Rands, and the murky Meachum family. Moss acted as series regular to Jessica Jones, making a brief appearance in the Daredevil Season 2 finale as well, but we wouldn't necessarily expect latest hire Foggy Nelson to pop up with her.
Carrie-Anne has fast become a fan-favorite part of our street level saga, and we share our viewers' excitement in bringing her into 'Marvel's Iron Fist. As Marvel fans know, Hogarth in the comics plays a critical role in the life of Danny Rand so it seems only fitting that Carrie-Anne join in.
And showrunner Scott Buck:
Danny Rand lives in the highest stratosphere of New York's business society and he's going to need a ruthless lawyer to help him navigate this alien world. I'm very happy to have the opportunity to bring Carrie-Ann Moss as Jeri Hogarth into 'Marvel's Iron Fist.'
So reads the Iron Fist synopsis:
Returning to New York City after being missing for years, Daniel Rand fights against the criminal element corrupting New York City with his incredible kung-fu mastery and ability to summon the awesome power of the fiery Iron Fist.