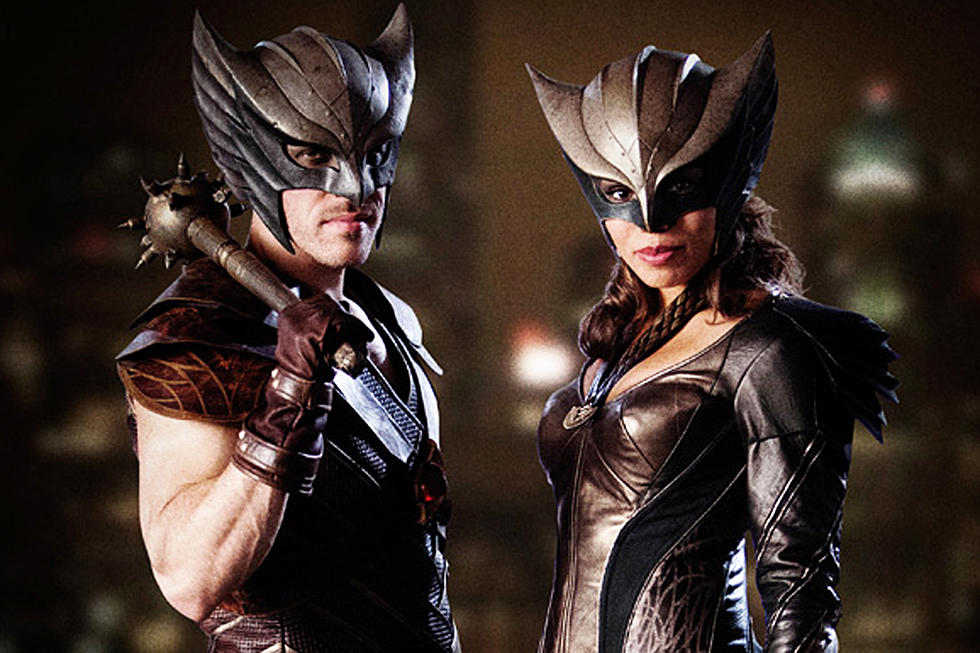 'Legends of Tomorrow' Swoops in First Look at Hawkman and Hawkgirl
The CW / Warner Bros.
Arrow and The Flash have been dropping sneak peeks left and right, but with 2016 teamup spinoff Legends of Tomorrow in full production, DC has dropped another tantalizing tease out of the sky. Meet Hawkman and Hawkgirl, fully (well, almost) suited up for their Legend-ary debuts!
Warner Bros. released the first look at Falk Hentschel and Ciara Renee in their respective roles as Carter Hall and Kendra Saunders, the latest incarnations of DC heroes Hawkman and Hawkgirl. The suits seem reasonably well-designed (and certainly less garish than Hawkman's Smallville appearance), though we've yet to see the pair's wings, or portrayal of flight.
When heroes alone are not enough… the world needs legends. Having seen the future, one he will desperately try to prevent from happening, time-traveling rogue Rip Hunter is tasked with assembling a disparate group of both heroes and villains to confront an unstoppable threat – one in which not only is the planet at stake, but all of time itself. Can this ragtag team defeat an immortal threat unlike anything they have ever known?
Set for 15 episodes (to start), thus far we know Legends of Tomorrow will include among its cast Dr. Martin Stein (Victor Garber), Jay Jackson (Franz Drameh), Ray Palmer (Brandon Routh), Hawkgirl (Ciara Renee), Hawkman (Falk Hentschel), Captain Cold (Wentworth Miller), Heat Wave (Dominic Purcell), Caity Lotz, time-traveler Rip Hunter (Doctor Who alum Arthur Darvill), and DC big bad Vandal Savage (Casper Crump).
Check Out 100 TV Facts You May Not Know!