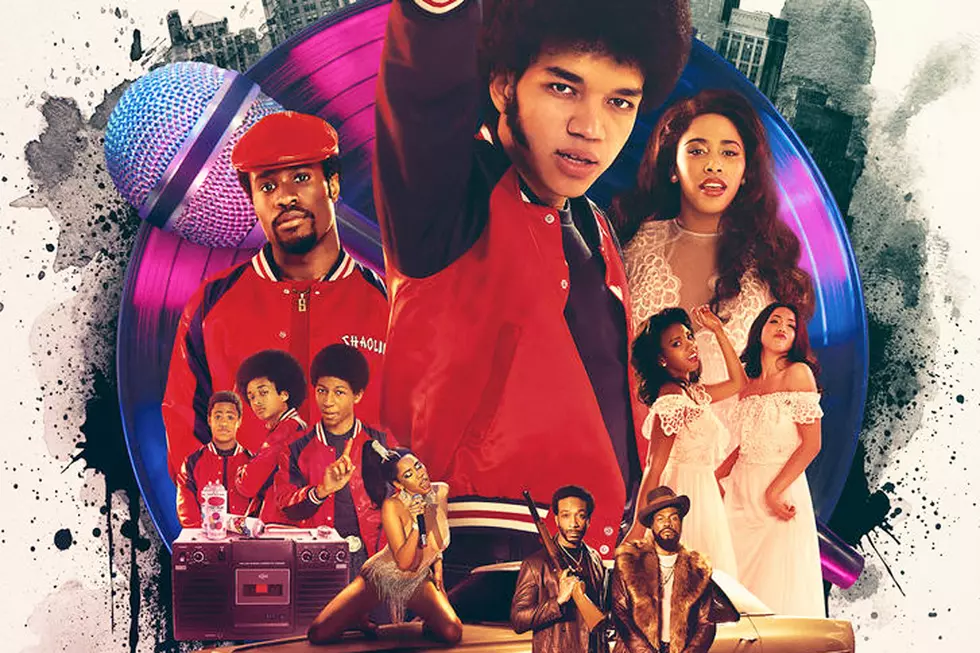 'The Get Down' Goes Inside the Music With First Full 'Part II' Trailer
Netflix
Netflix's Baz Luhrmann-helmed The Get Down is finally dusting off the vinyl to bring us the second half of its first season. After an earlier announcement teaser, the '70s hip-hop drama goes "inside the music" with a first full trailer, new key art and photos.
Ahead of "Part II"  dropping on April 7, The Get Down previews the musical future of both The Get Down Brothers and Mylene, success of which starts to eclipse one another as their respective genres take off. In addition to the trailer above, check out the key art and photos below:
Check out the fresh synopsis:
Part Two of The Get Down picks up in 1978, one year after the events of Part One. The sweeping upheaval of late 70s New York City finds an as-yet-unnamed new pop cultural force striking a new beat in the Bronx, while disco still reigns supreme. Our young lovers Books and Mylene are caught in the swirl of a looming cultural revolution destined to change everything about their world – but they have this moment to make their mark. Amidst the backdrop of a bankrupt New York City, ruthless gangsters and money-hungry record label bosses, they discover it's only their creativity and love that will carry them through – and that they'll sacrifice everything for their music, and each other.
For those unfamiliar, The Get Down features among its cast Shameik Moore, Justice Smith, Herizen Guardiola, Jaden Smith, Skylan Brooks, Tremaine Browne, Jr., Yahya Abdul-Mateen II, Kevin Corrigan, Jimmy Smits and Breaking Bad alum Giancarlo Esposito.