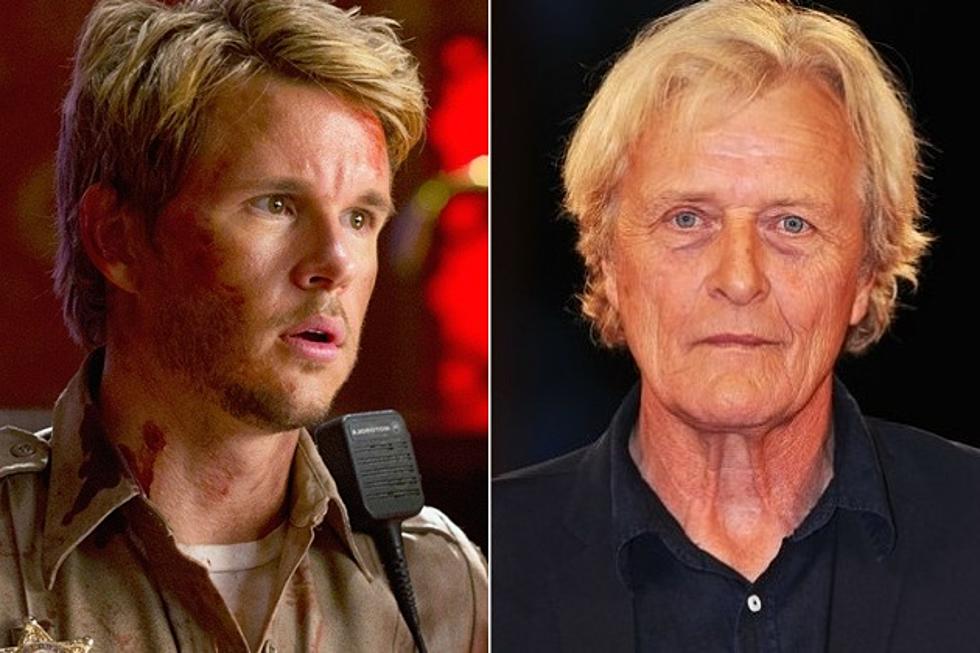 'True Blood' Season 6: First Look at Rutger Hauer's Macklyn and His Wild Hair!
HBO / Pascal Le Segretain, Getty Images
HBO has plenty on its plate for now with the imminent seasons of 'Game of Thrones' and 'Veep,' so it may be a while yet before a promotional push for 'True Blood' season 6 begins. Even so, new set photos have leaked online depicting legendary actor Rutger Hauer in his series regular role as the mysterious "Macklyn," so how would you like to see the 'Blade Runner' star in all his pipe-smoking glory? Get a sneak peek of 'True Blood' season 6 inside!
'True Blood' season 6 will spurt out on HBO before we know it, but that doesn't mean we have to wait for a look at the hair-raising new action. New set photos have leaked online of Jason Stackhouse (Ryan Kwanten) and the newly acquired series regular "Macklyn" (Rutger Hauer), who may or may not be that sinister "M. Warlow" we've heard so much about.
There isn't much to tell from the new photos, other than a little bit of gunplay on Jason's end, but it's clear from Macklyn's look that he has no qualms about fitting in given his insane hairstyle and pipe. The real question is, can Macklyn really be a vampire if the photos are shot in the daylight? Hmm...
Check out the first-look photos of 'True Blood' season 6 and the mysterious Macklyn below, and give us your predictions for this summer's 'True Blood' in the comments!