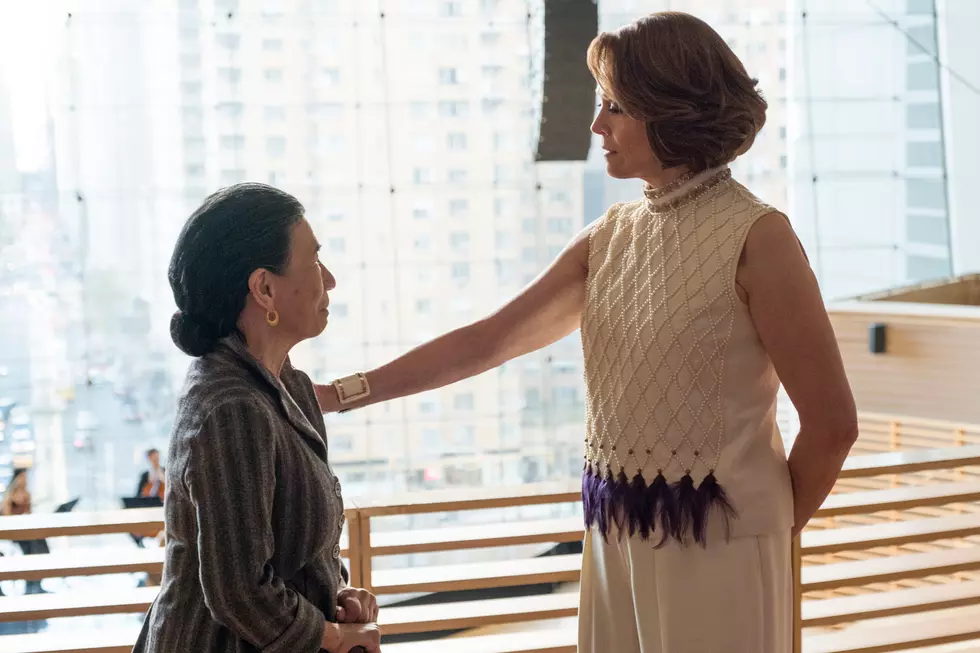 Marvel's Final 'Defenders' Trailer Is All About Alexandra
Marvel / Netflix
Even as Marvel's Netflix Defenders will make their global debut in mere hours, we haven't the clearest sense of Sigourney Weaver's villainous Alexandra. That changes with a third and final trailer for the team-up miniseries, as the four heroes sit down to dinner with their Hand-y new foe.
As Alexandra puts it, she's after "the same thing I've always wanted … to bring light into the dark, to bring life where there is death." Along the way, we get new footage like an ominous shot for Eka Darville's Malcolm, Danny taking a not-quite-iron fist to Matt's face, and of course, some of those trademark Jessica Jones burns.
Elsewhere, Marvel's eight-episode Netflix Defenders will feature among the returning cast Elodie Yung, Jessica Henwick, Scott Glenn, Rosario Dawson, Rachael Taylor, Simone Missick, Deborah Ann Woll, Carrie-Anne Moss, Elden Henson and Eka Darville. Sigourney Weaver will portray the villainous "Alexandra," while the team-up series is helmed by Daredevil showrunner Marco Ramirez, and directed in part by Jessica Jones director S.J. Clarkson.