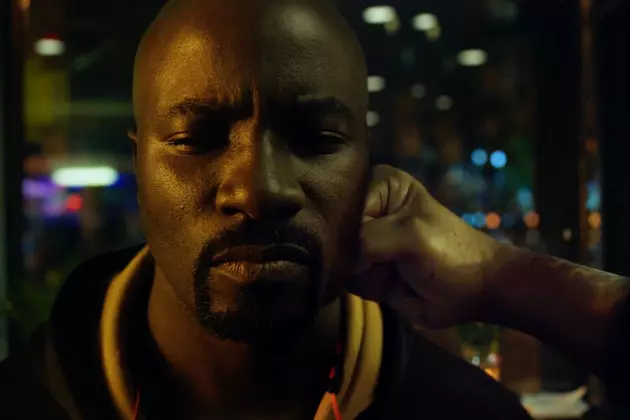 Try Not to Break Your Hand on This Powerful 'Luke Cage' Clip
Marvel / Netflix
We could watch Luke Cage shrug off bullets all day (come September 30, we will!), but at least one other striking visual from early trailers has fans pumping (or breaking) their fists. Watch Cage take on even more thugs in a new clip from the third Defender series!
Netflix released a new clip from the September 30 release of Luke Cage, showing us the full scene of that incredible shot wherein a thug breaks his hand on Luke's face. It seems catching a bullet with his hand is at least somewhat painful for Luke, but hey, those things are hot.
Says the official synopsis:
After a sabotaged experiment leaves him with super strength and unbreakable skin, Luke Cage (Mike Colter) becomes a fugitive trying to rebuild his life in modern day Harlem, New York City. But he is soon pulled out of the shadows and must fight a battle for the heart of his city – forcing him to confront a past he had tried to bury.